Today i wanted to make a different post from my other content. This website is a get paid to site. Bucksify is very straight forward and easy to use for everyone. You will be doing surveys and play mobile games to earn points that you can redeem to crypto.
There is a ton to this website and i will explain everything so you know how it works. Click on any of the yellow links to go to the website and support my work.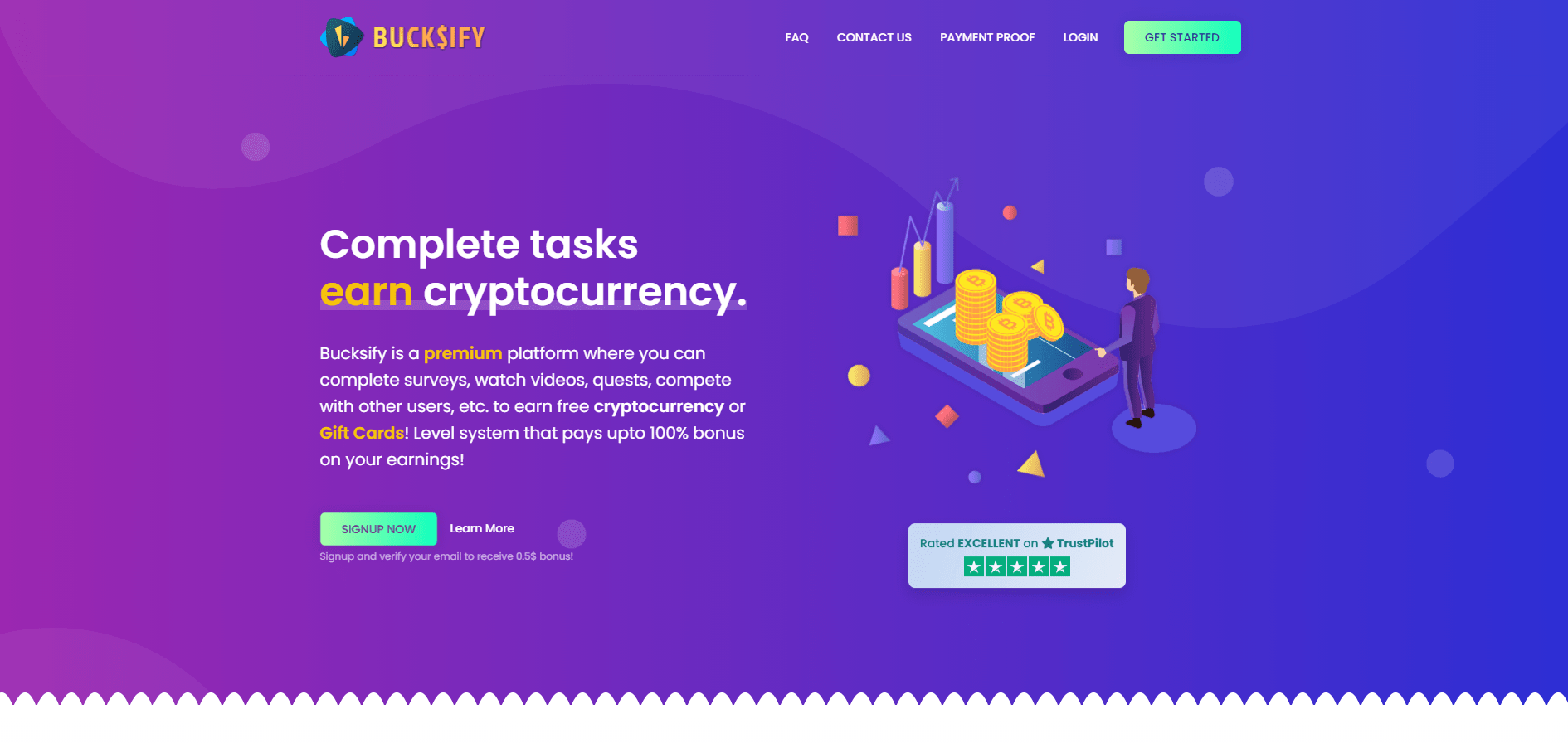 Level rewards
Levels on Bucksify is very important. The higher level you are the more you will earn on this site. You get site points everytime you level up, higher payout from offerwalls and higher max reward on daily and hourly bonus. You gain more up to level 200 on the site and up to 100% extra from offerwalls.

ALSO READ: Most Searched Crypto By Country
Offerwalls
Bucksify have one of the biggest list of offerwalls to pick from. They have a wide range of well known offerwall services like Wannads, CPX Research and Theoremreach. So its fully up to you what you wanna pick and whats your favorite.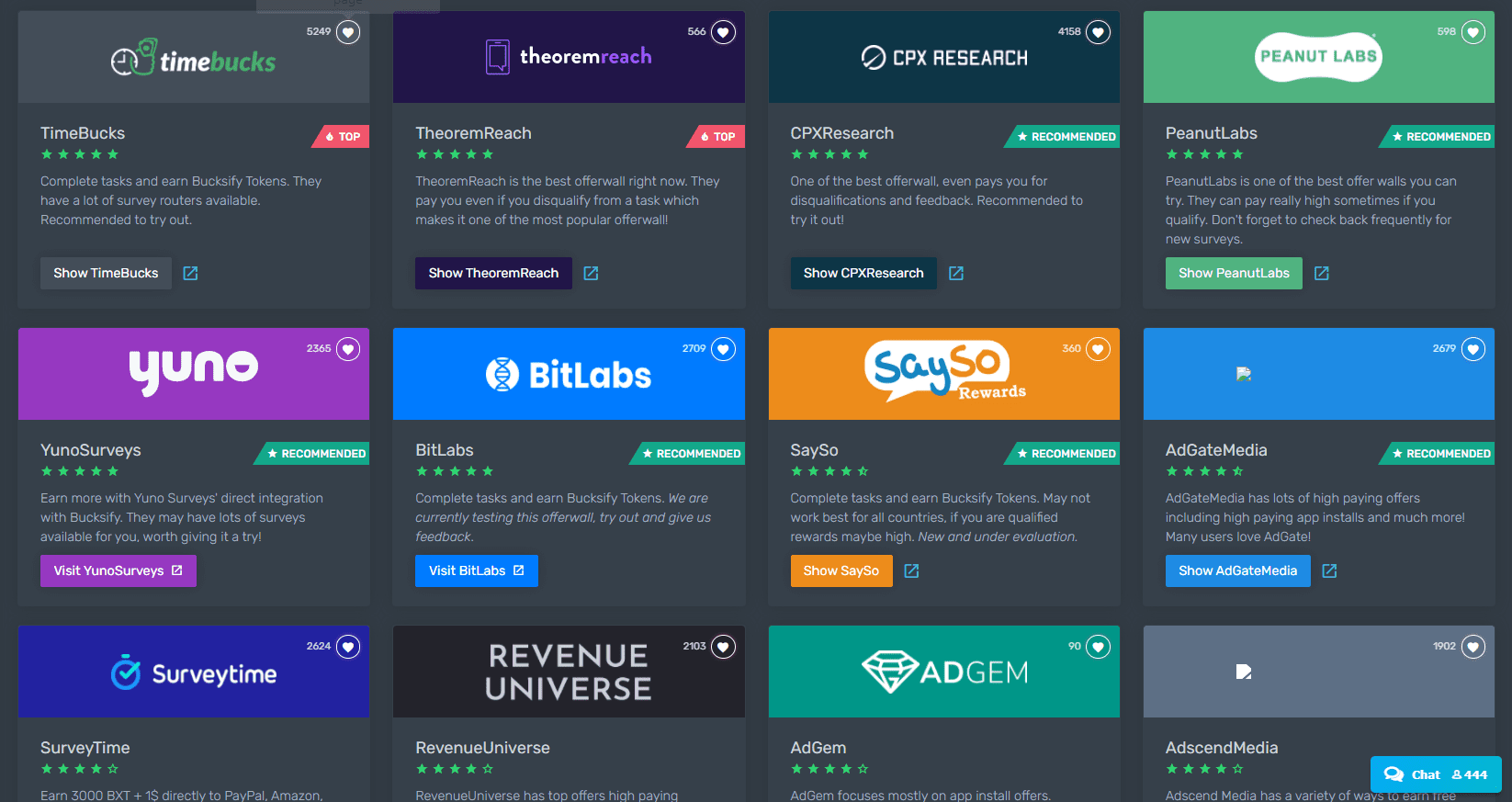 Quests
To reward its active users, Bucksify have a quest system. You have daily and lifetimes quests to do. This give you some exstra points as a thank you for being active. The daily quest is something you ofc can do daily. The lifetime is a bit bigger and higher rewards, but can only be done once.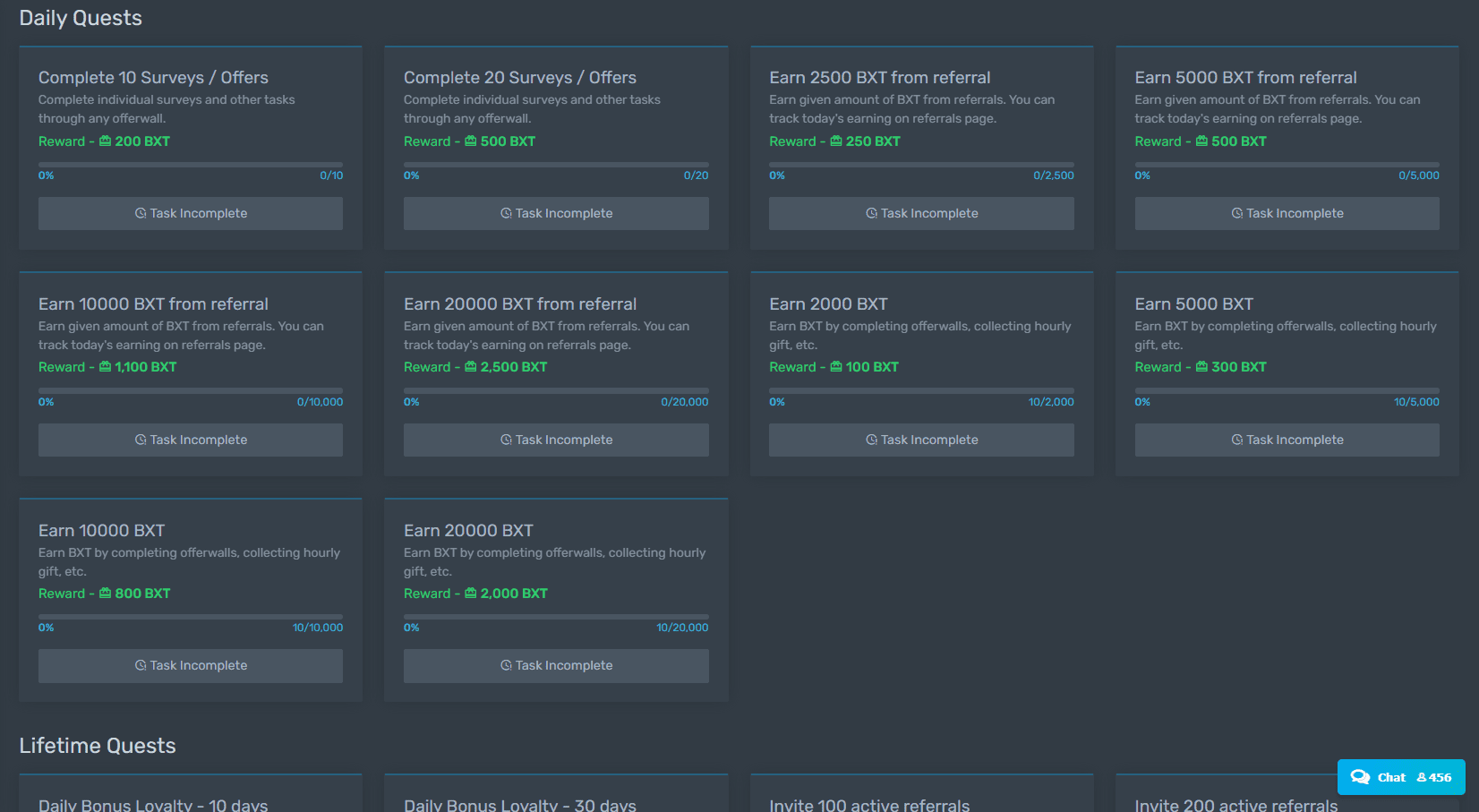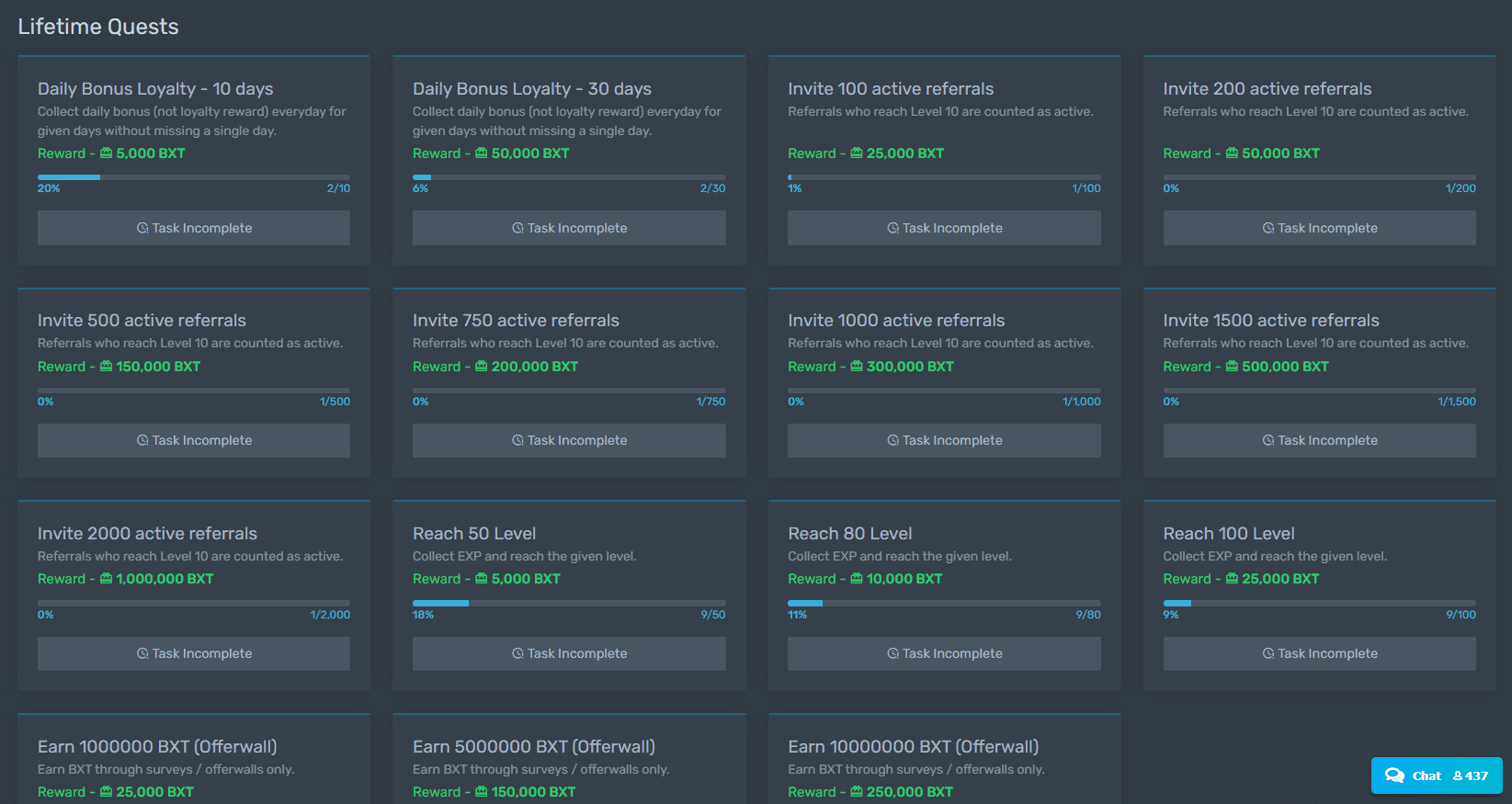 ALSO READ: Coinloan – The Best Crypto Banking Solution
Withdrawing
When you have reached enough and it's time to withdraw your earnings, then you got two options. You can withdraw in crypto (BTC, LTC, DOGE, DGB, ETH, TRX, ZEC and DASH) to any wallet you want. Second option will be giftcards to all sort of services supported in your region. (see Images)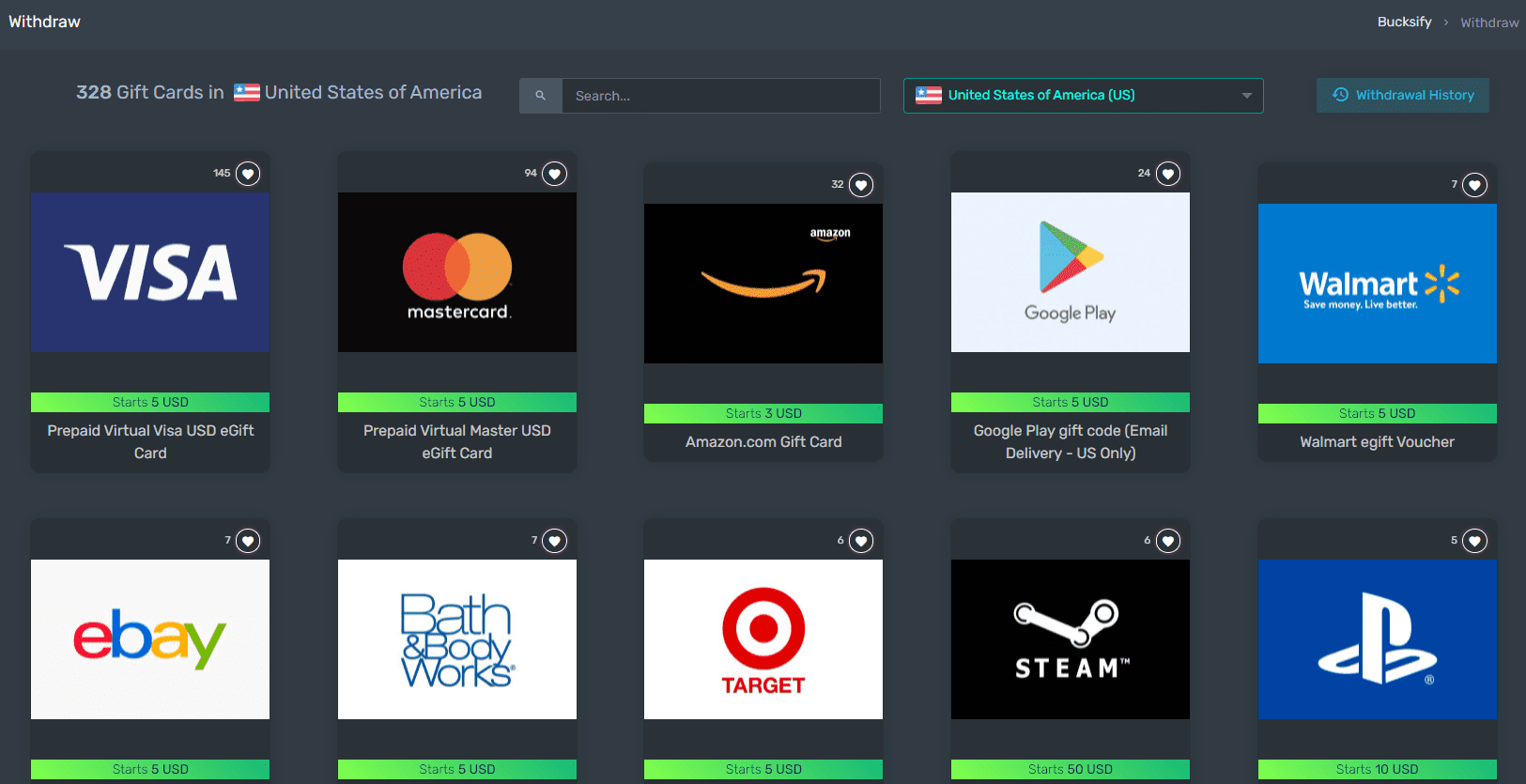 All withdrawals should be instant both for crypto and giftcards so you can HODL or use it right away.
Now its up to you to earn from doing offers. You can ofc support my work by joining here. You can also support me by sharing my articles to your socials for more people to read.