So, while i was browsing around i found this company who host dedicated and Virtual servers with privacy in mind and a lot more, but we will get into that later in this post what you acutally can do with Privex beside just buying Dedicated and Virtual servers for what ever purpose you need them for.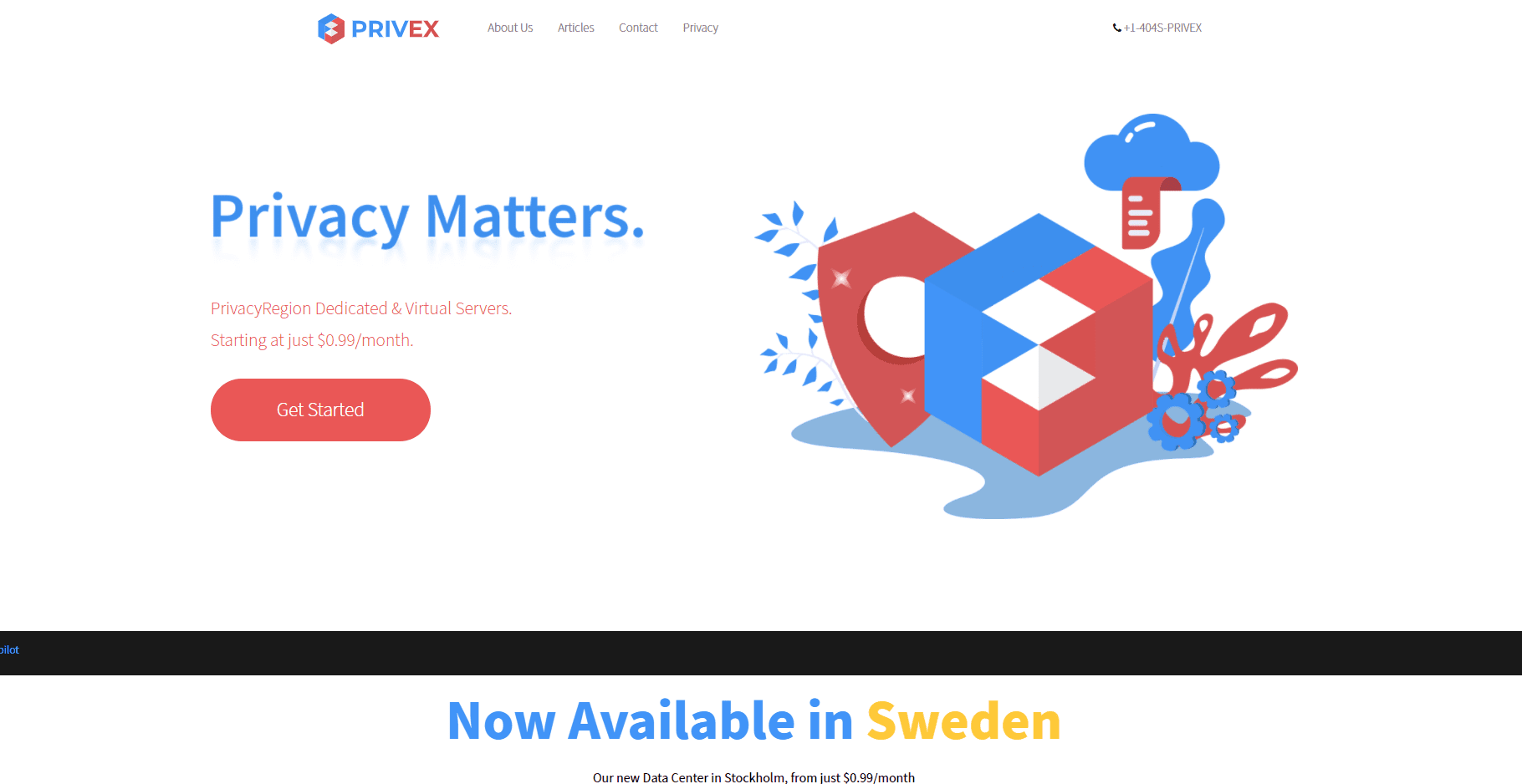 So what is Privex
Privex is a company who started in 2017 in a small country of Belize. It was created to solve an ever-growing problem in the world where privacy have become a commodity rather then an actual right and the price of normal privacy servers is too high. Privex have set to fix all those problems and looking through all their website i see that they really are working hard to do so with servers starting from $0.99 a month.
Privex allow you to host everything almost as long it follows the rules of the server locations country as well as network providers rules on what can be hosted on the server. So if you want to host an adult site you would need to take contact to Privex first so they can help you get the right solution for you.
When signing up you do not need to give your real name and can use a username instead
Privex takes payments in Bitcoin, Litecoin, HIVE/HBD, Monero, EOS and Dogecoin
Dedicated servers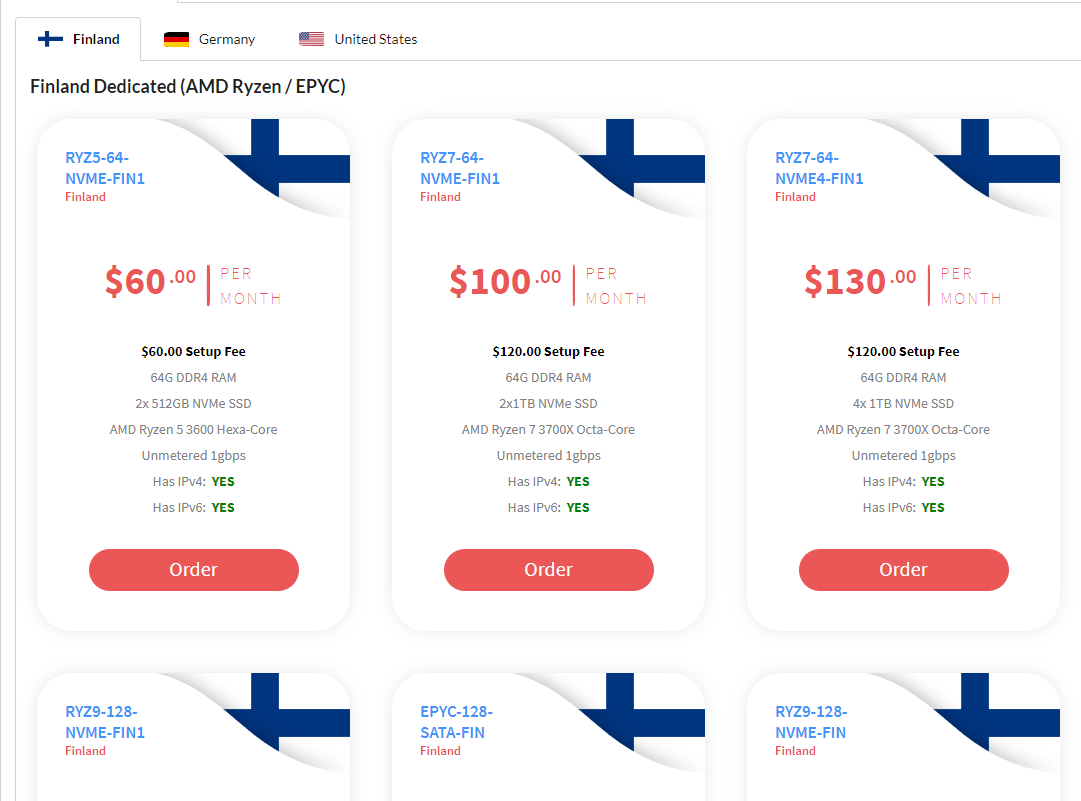 They have a ton of dedicated servers to choose from as well as locations for thesse servers. They have a wideer range of server locations for dedicated servers then most host out there and also have a verey cheap monthly price starting from $60 and goes all the way up to $300+ a month depending on your needs.
Virtual Servers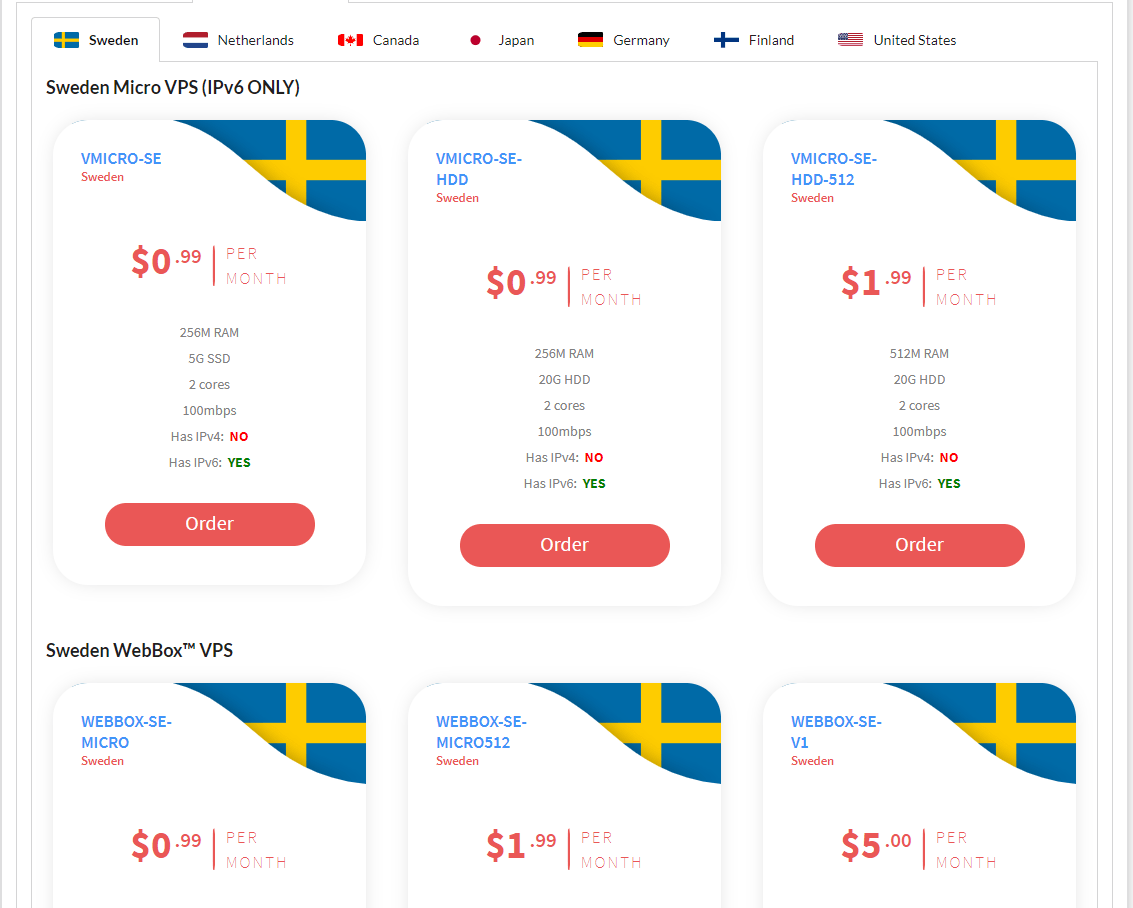 Privex let you host a few kinds of virtual servers, where one is Micro VPS with only IPv6 for the server and one a normal Webbox VPS you can use to host anything from a website to a node of a crypto and both have prices starting at $0.99 a month and beside that a ton of different virtual servers you can see under the order form.
Hive Node-in-a-box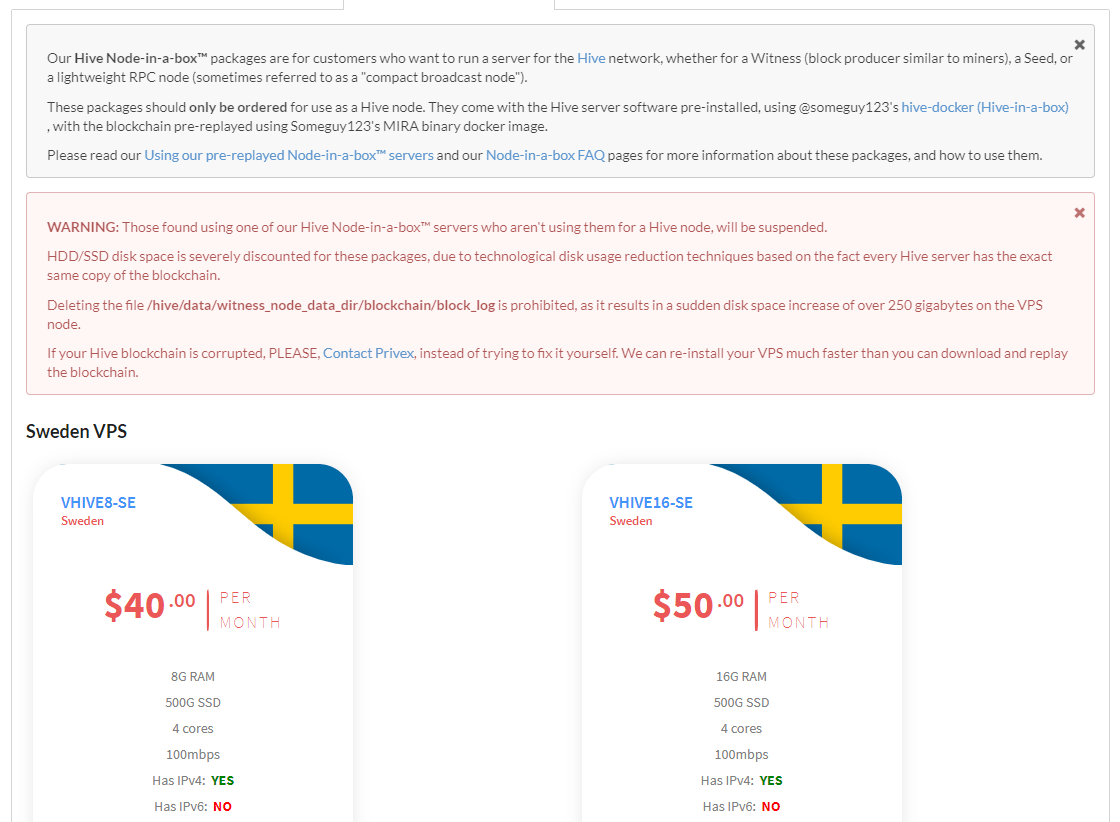 Hove Nodes in a box is your solution to run a Hive network node without having to do a ton of work, these nodes are setup for you from start and you wont have to do any installing of the node since its done for you. These do start from $40 a month and only run at 3 server locations which is Sweden, Findland and Germany.
Privex WebBox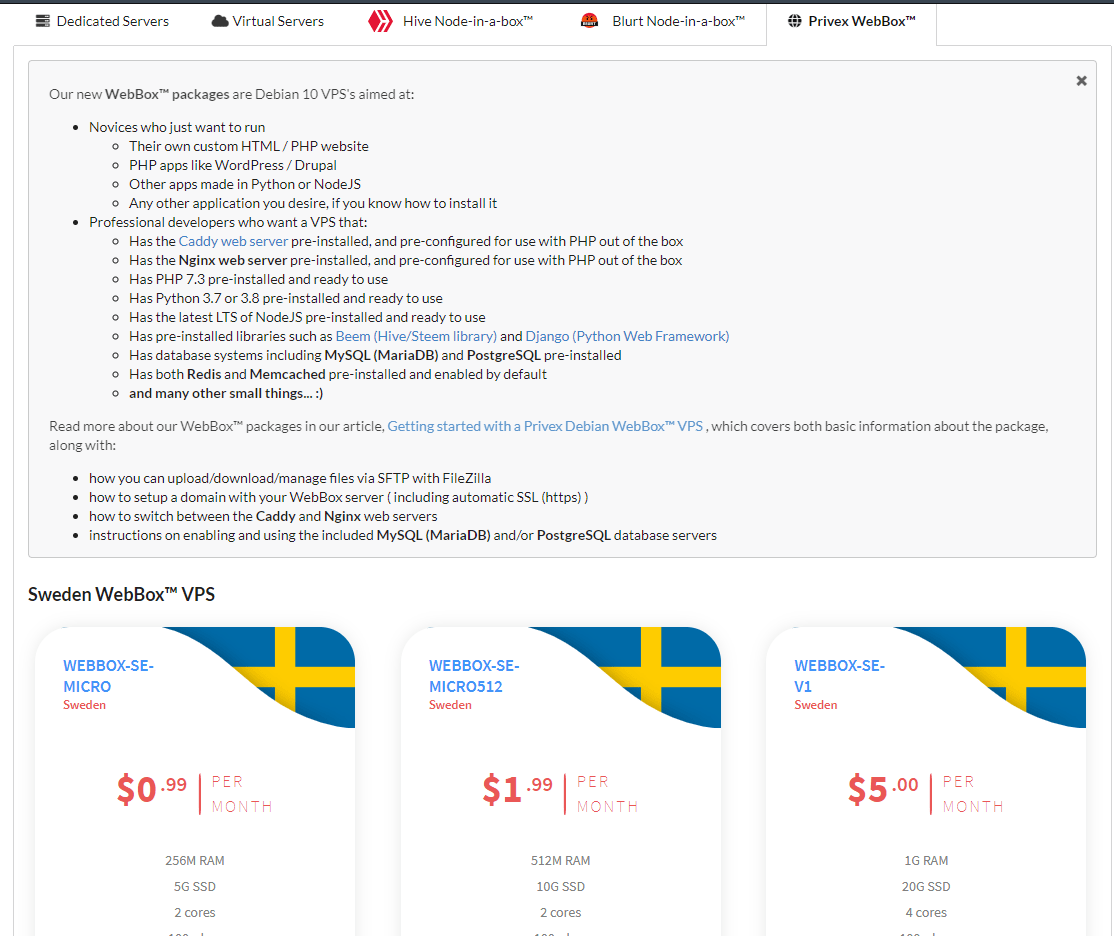 These are the webbox servers seen under virtual servers of this post, but here it tells you a bit more of what they are aimed for, both for Novices and Professionals, and even come with a Nginx web server that is much better then any other linux based OS if you have a project that will take a lot of requests/s for eg an advertising service. Nginx is build to give a higher amount of requests per second then a normal Linux server which have around 100k requests a seconds if i remember correctly. If you where to rent a Nginx lisence of your own that could alone set you back $2500 at start, but some web hosts have a lisence so they can sell it with their hosting.
These servers are Sweden and USA only.
Referral reward
Privex reward costumers who share their service with 10% reward of the total amount paid from their referrals to take off for next months payment. This is only for costumers and no one else can use the referral system. You will have to have a look at the website how to set it up.
If you would like to get started just follow this link: https://www.privex.io
I hope i explained enough for people to understand this company and could bring some interest.