In this post we will look into Kraken exchange. We will go around all the features that Kraken have so you can find it your self. However to use a lot of these features you need to do KYC(Know Your Costumer). This exchange do however also support USA. So if you are having a hard time to find an exchange for USA then search no further.
Kraken let you trade mainly crypto/fiat pairs. However they do also have crypto/crypto pairs but far from as many as their crypto/fiat pairs.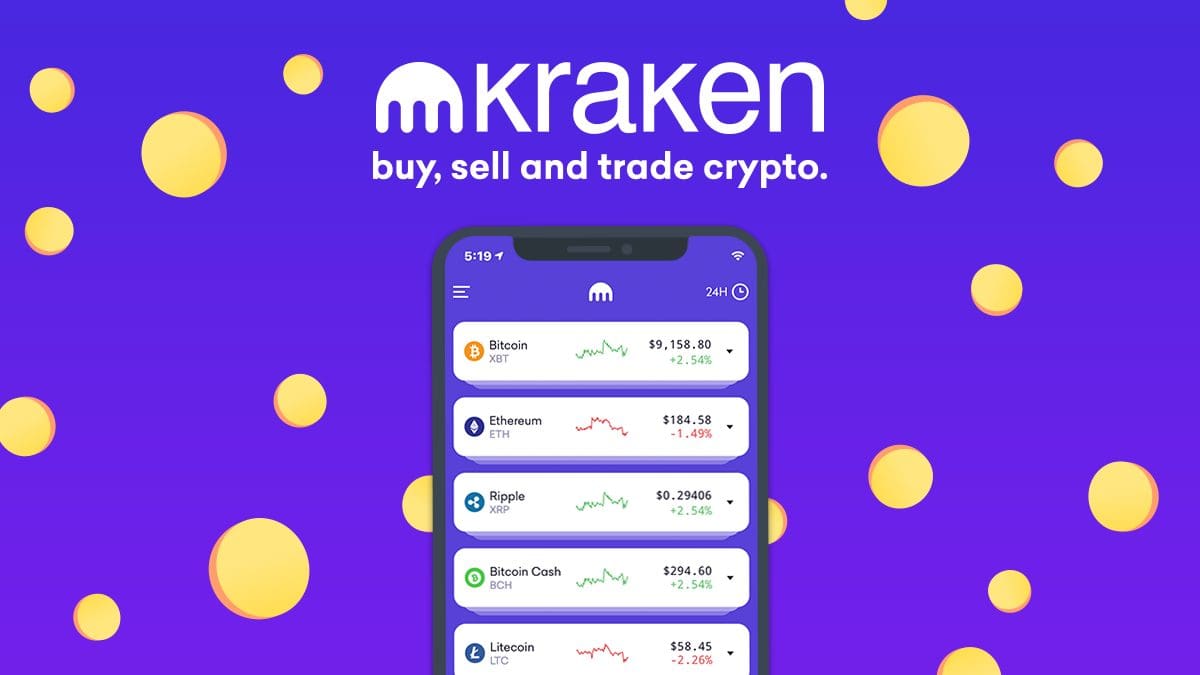 ALSO READ: Places That Accept Bitcoin And Crypto
Simple Trading
I have to be real and say Kraken really have found a way to make trading simple for not so pro users. Top left corner you can find the markets. Just pick your market. Set it to simple or advanced for more options. Then choose buy or sell. From here you just write in the amount of crypto you want to sell and what price per whole coin. Kraken will then tell you the full total you will earn/spend on this order.
However if you are a pro trader you can go to Kraken pro from the 4 small squares top right corner in the menu. That section will have charts and everything for you to go through.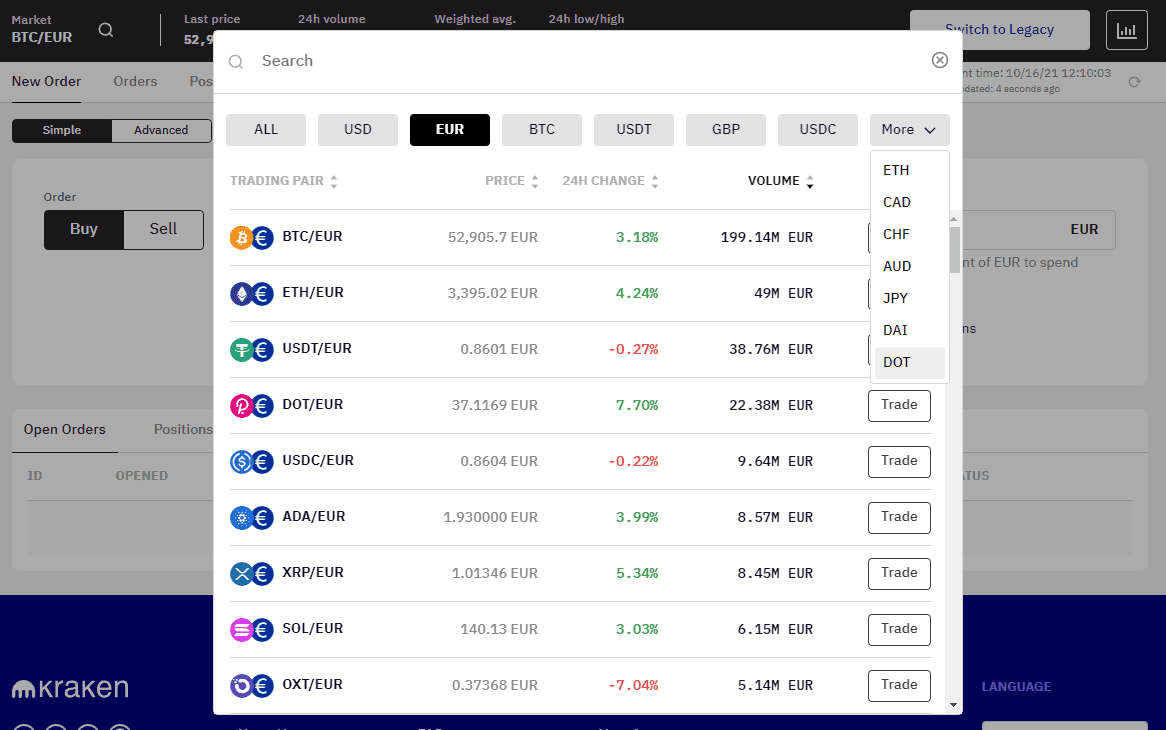 When you click the market tab top left you will get this window where you can find all the pairs and find the pair you need to trade regardless if its crypto/fiat or crypt/crypto pairs.
Kraken Earn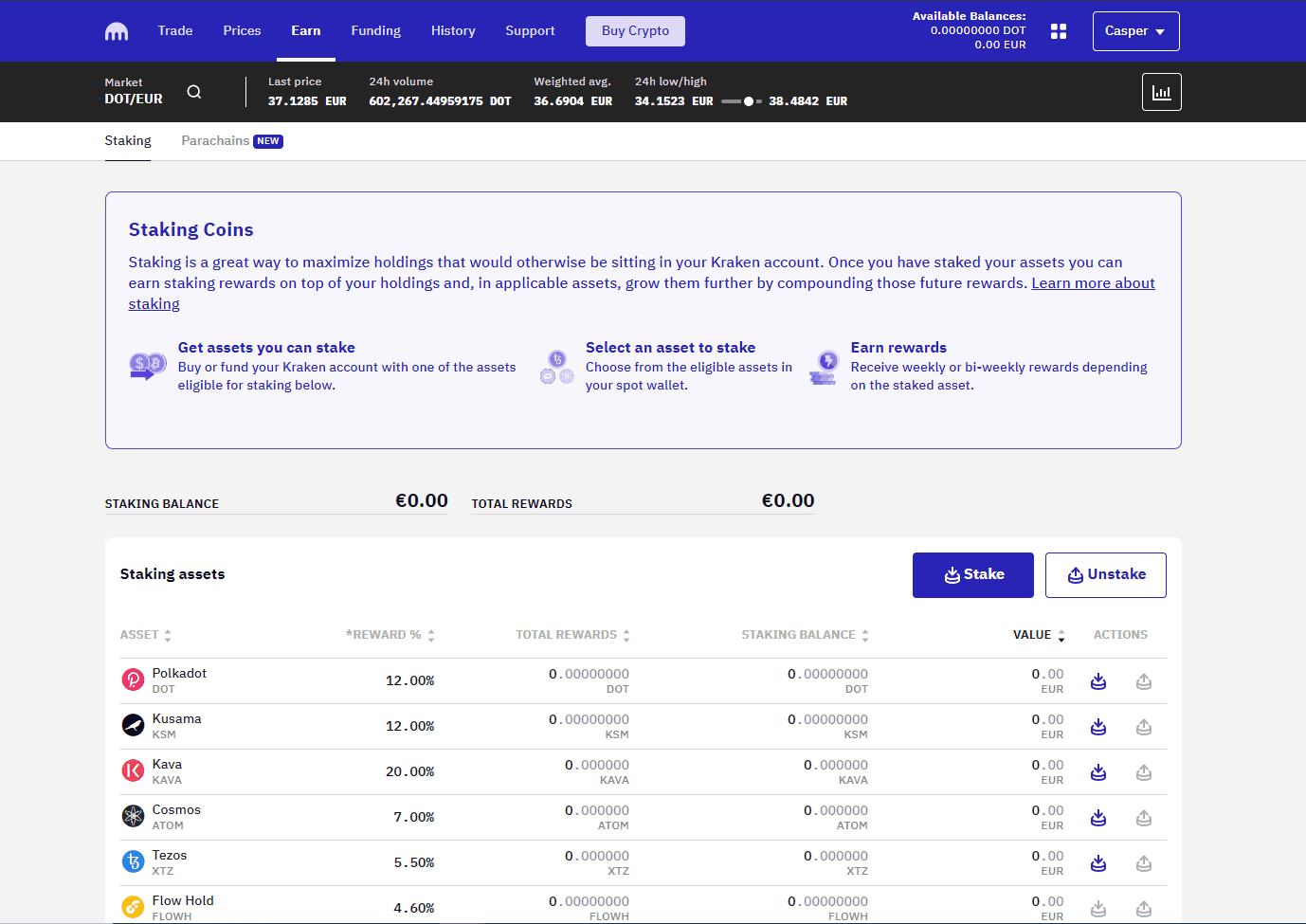 Like a lot of the bigger exchanges do Kraken also have a earn section. Here you can stake crypto at a yearly rate and grow your crypto. This is not an interest rate but a build in staking system of the coins it self. Like with interest rates you would need a good amount of coins to be able to earn a daily liveable amount.
Tho a liveable amount can be very different from country to country.
To reach a liveable amount you will have to invest a monthly amount everyday that is not gonna break the bank. However the more you can invest the quicker you will reach a min for a staking reward that will earn you enough reward for that liveable amount.
An eg. for my country to have a somewhat liveable income from staking on ADA i would have to stake around 300,000 ADA to get around 44 – 46 ADA a day at current price. However that many ADA is over 600k USD.
ALSO READ: Best Crypto Scripts To Start You Own Project
Funding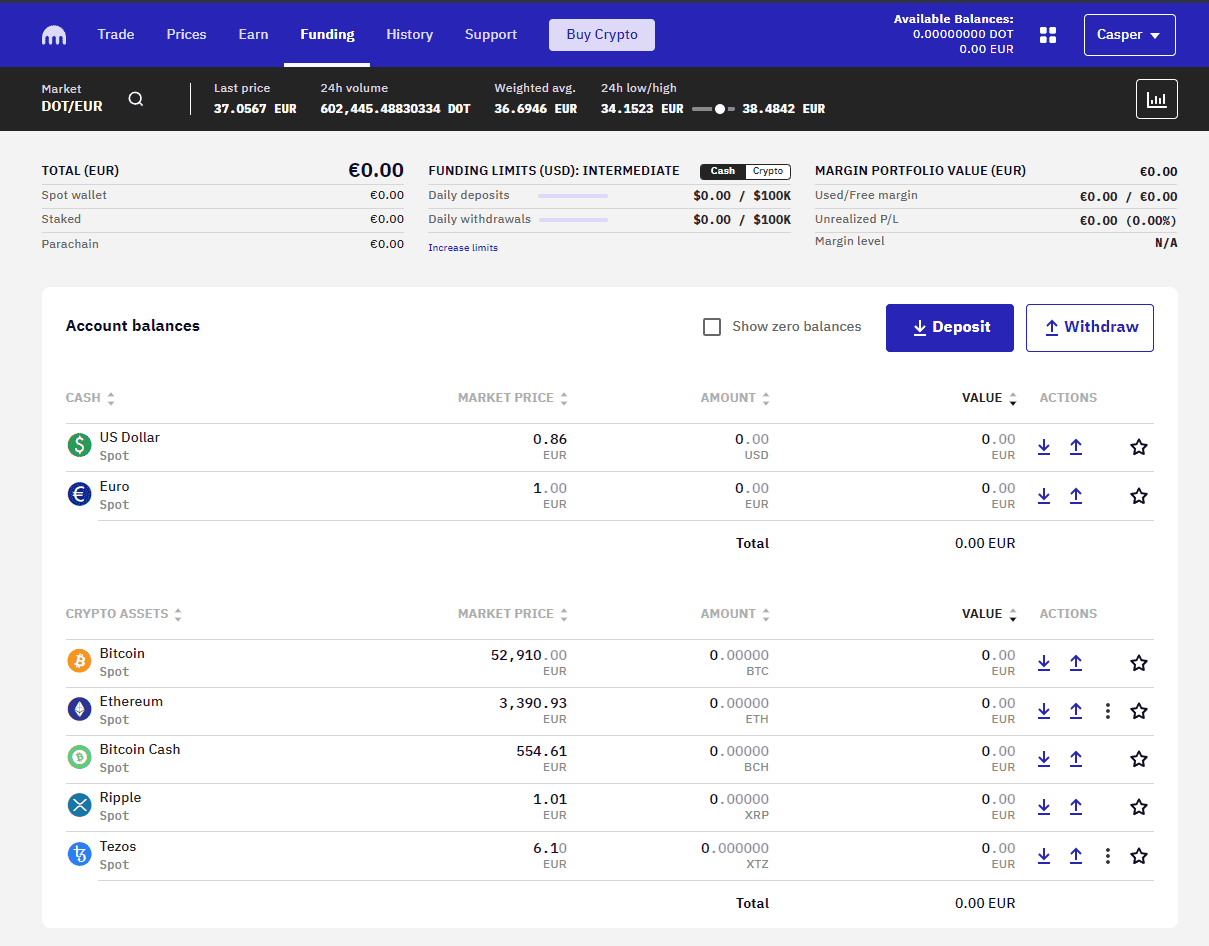 The funding section of Kraken is your wallets. Don't be fooled by this section. Its only showing a small amount of wallets, but if you click the bit Deposit/withdrawal button it will show a lot more options. That goes for both fiat and crypto. Depending on your KYC level you have amounts you can deposit or withdraw. However all levels have unlimited crypto deposit tho limited on withdrawal a day. When it comes to Fiat you need atleast level 2 to deposit Fiat.
For OTC and fully unlimited account you would need the pro account but would also require funding to apply for that level. Sadly not stated if there is any min deposit or if its only crypto or fiat or even both required.
Buy Crypto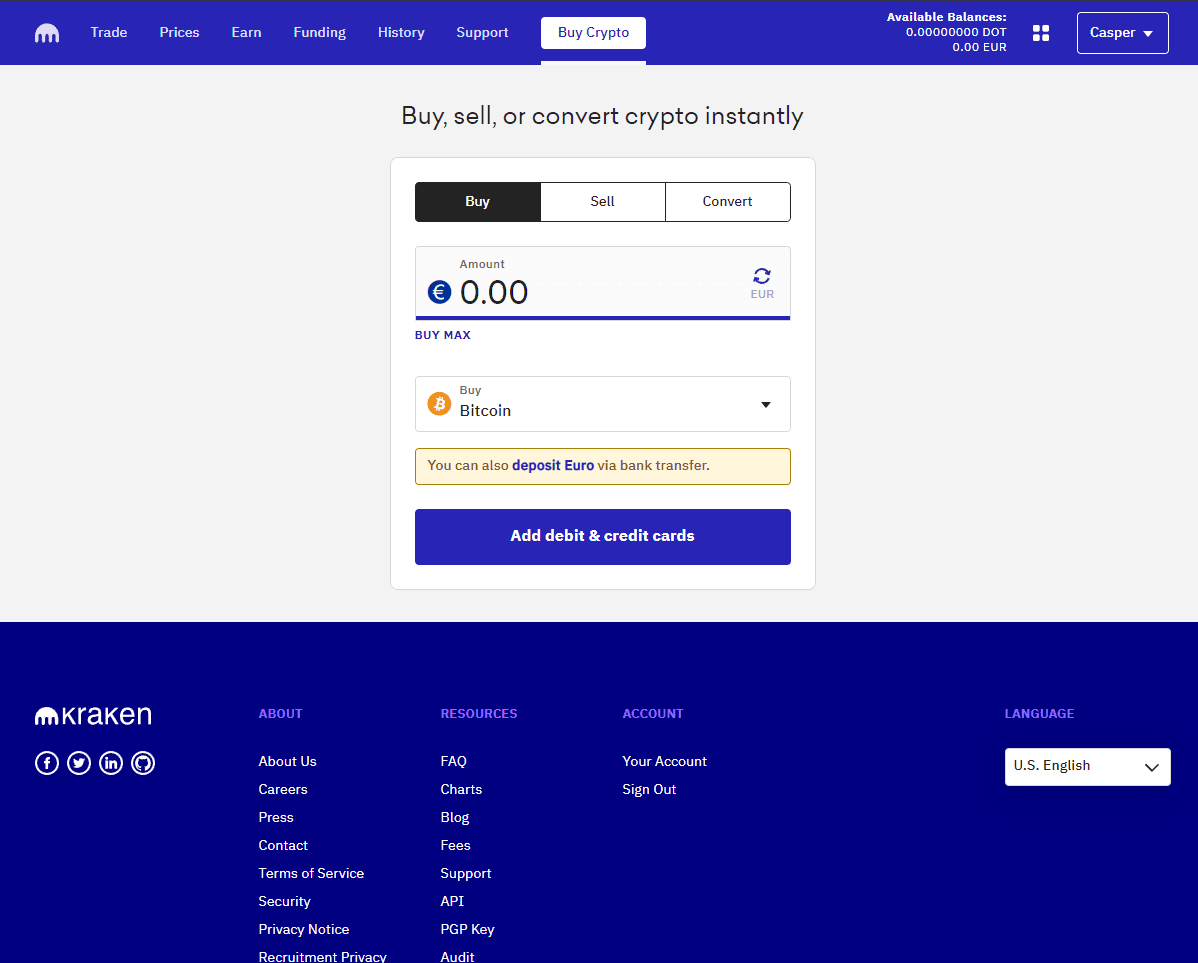 The buy crypto section on Kraken is the last one to go over. Its very simple. This is an instant way to buy crypto going around the exchange system. Here you can add your credit/debit card and buy crypto at the current rate of the crypto you pick.
The sell function let you instant sell your crypto at current price.
Last is the converter which does as the name suggest. Here you can just change your crypto to a different crypto at current rates at the time that you do this.
---
With this i hope you have learned something about Kraken and the different features. I know there is mosst likely more to the exchange then this, but most likely not everyone would get to these places anyway or use it. As always not recommended to use the pro section of the site for trading if you do not know what you do or not an experienced trader.
However if this post helped you understand the basics of Kraken please help me by sharing this post with your friends and social networks so more people will read and learn.