I have a full understanding that something new can be hard. This is why i want to make this post about how to use Binance. When you are done reading this post you will surely be a pro at using Binance. Before we get into it i will just say the link is a reff link and will give you 10% of your trade fees.
This posts will maybe show you things that you never knew that Binance had. If you are new to Binance please have in mind this exchange take KYC.
ALSO READ: Crypto Interests Better Then Any Bank
Binance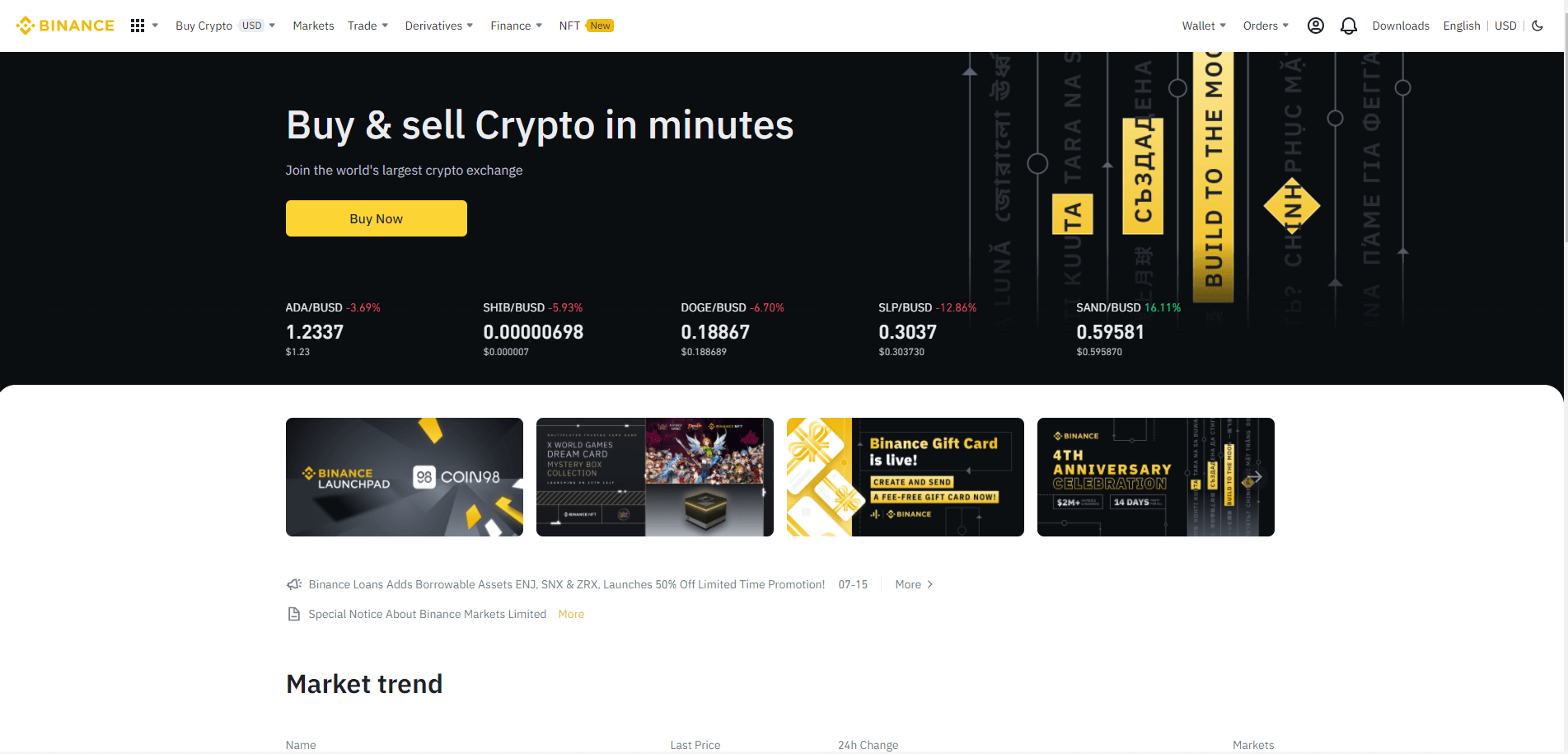 Binance is one of the biggest exchanges in the world. They have a ton of features and it can be a bit too much sometimes. So i will today show you around Binance and give you an understanding of each function there is. There is so much to this site and something for everyone.
Wallets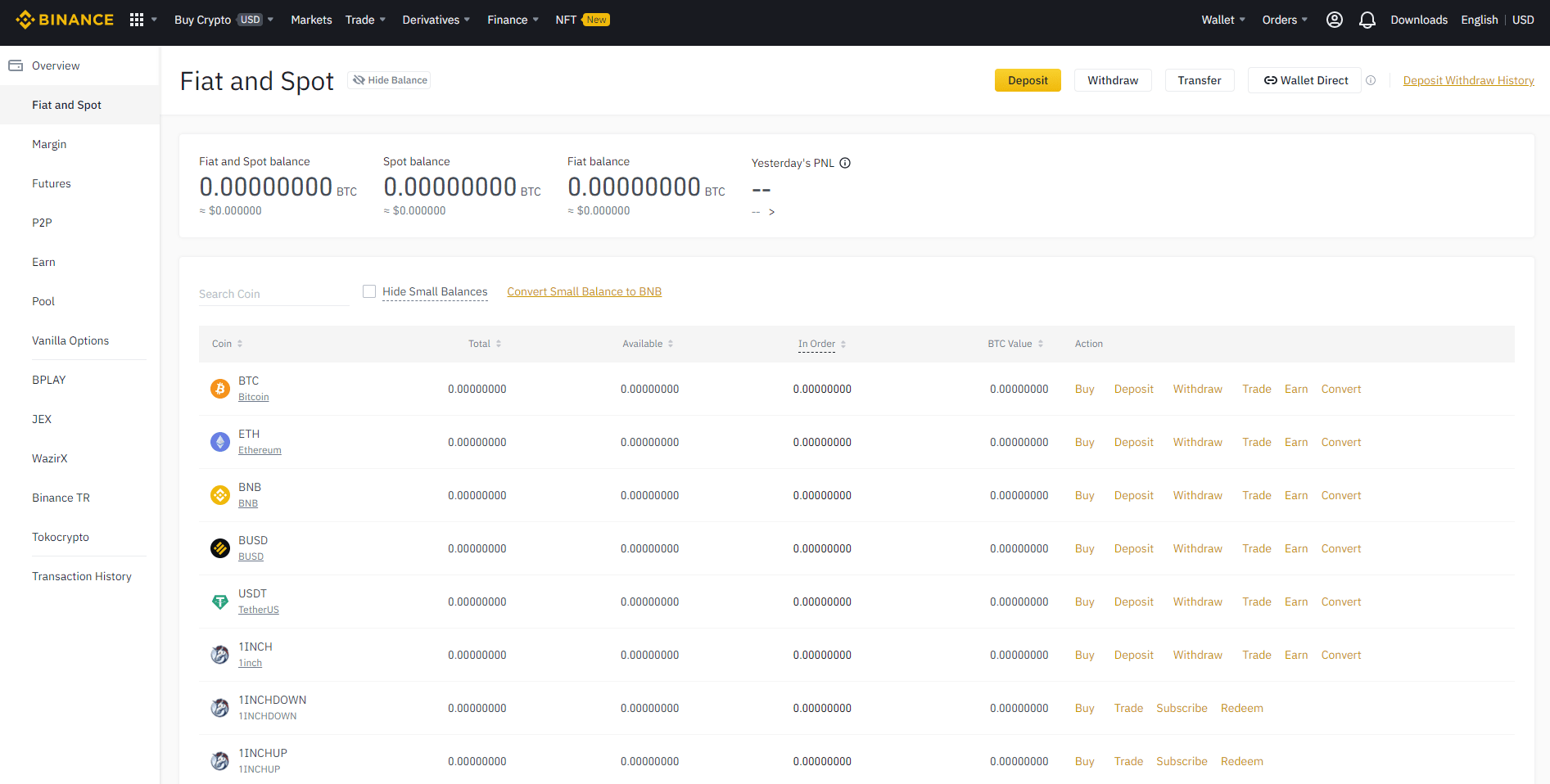 Thought the wallets of Binance was a good place to start. Its easy to find and is always in the top right menu of the site. Here you have quick access to any sort of wallet for the site. There is of cause the fiat and spot wallet. This wallet section is for all deposits and withdrawals.
Then you have the Margin trading wallet for all your margin trading funny enough. And then wallets for everything else like earn program or the mining pool and so on.
You can transfer between wallets by just clicking transfer and then pick from where and to and which coin and how much you want to transfer.
Buy Crypto (USD)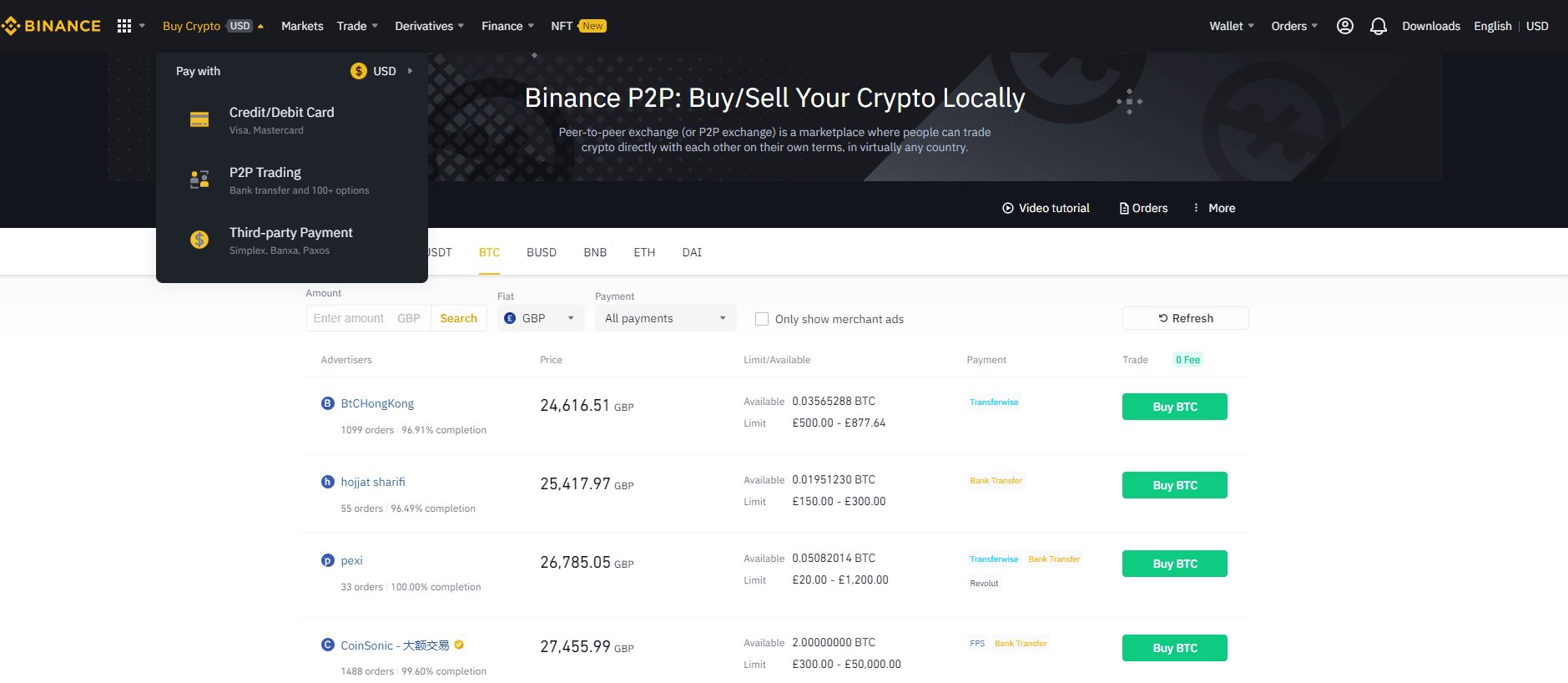 This section of Binance is where you can buy crypto with fiat. Here you have three options to buy crypto. First option is option is buying with your bank card directly from Binance with low fees. This is a good way to buy OTC and get crypto at the best price.
The second option is peer to peer buy/sell option. Here you fill your account with your chosen fiat and buy from one of the sellers. You can of cause also sell your crypto this way tho its limited to 6 different crypto and mainly stable coins.
The last option is to buy crypto with your bank card using third party gateways. These options are mostly used with services like Atomic wallet and other services with no login. I will tho however not recommend these that fee's can be very high and take KYC by it self even tho you have with Binance already.
Markets / Trade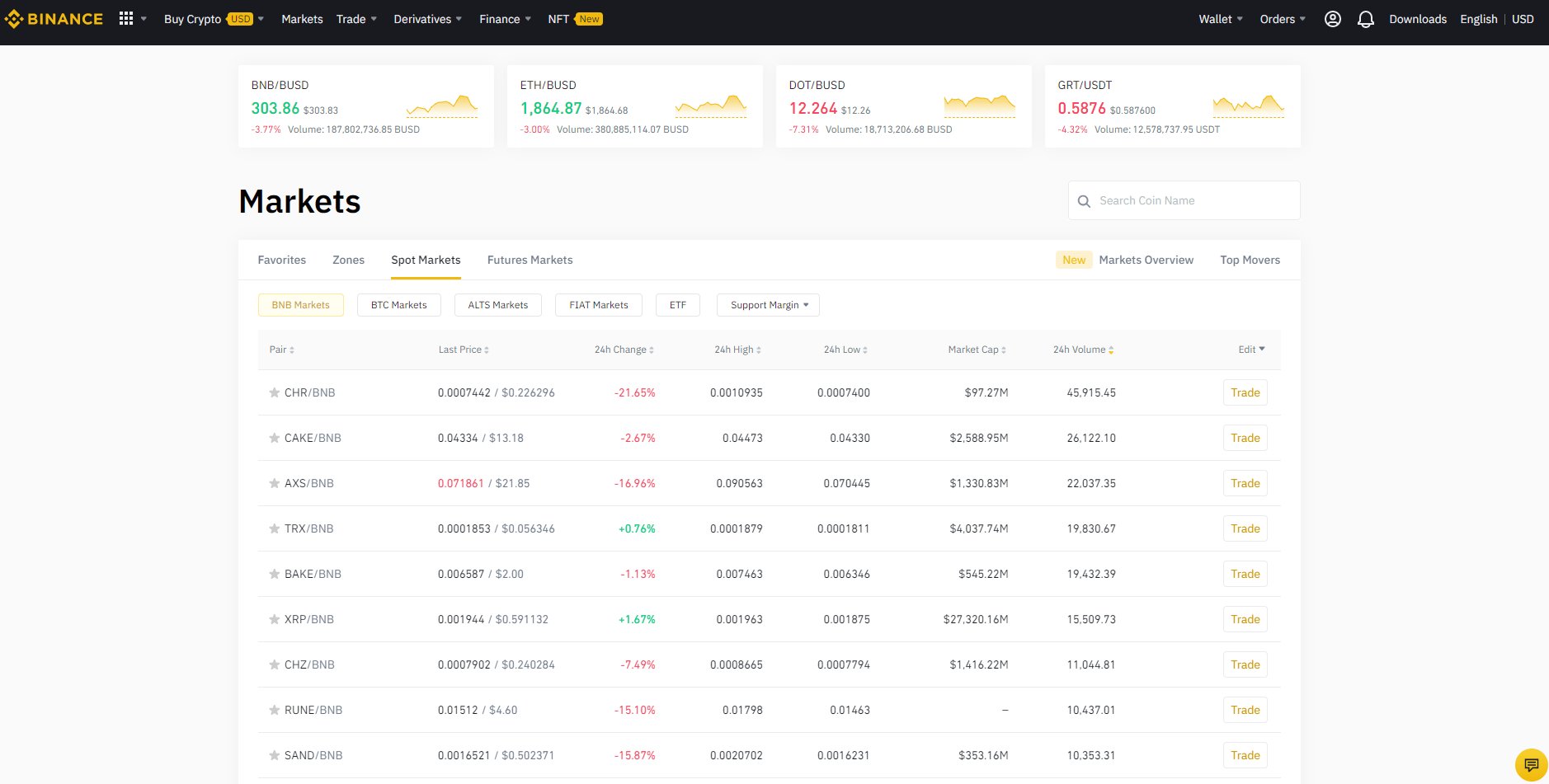 These sections are basicly just showing you the markets and the different ways of trading. Tho i will recommend when it comes to trade to only use the classic trade view until you are a more experianced trader to use advanced and margin. You have well over 100 coins to trade on Binance so its just to get started. This goes for derivatives too.
Finance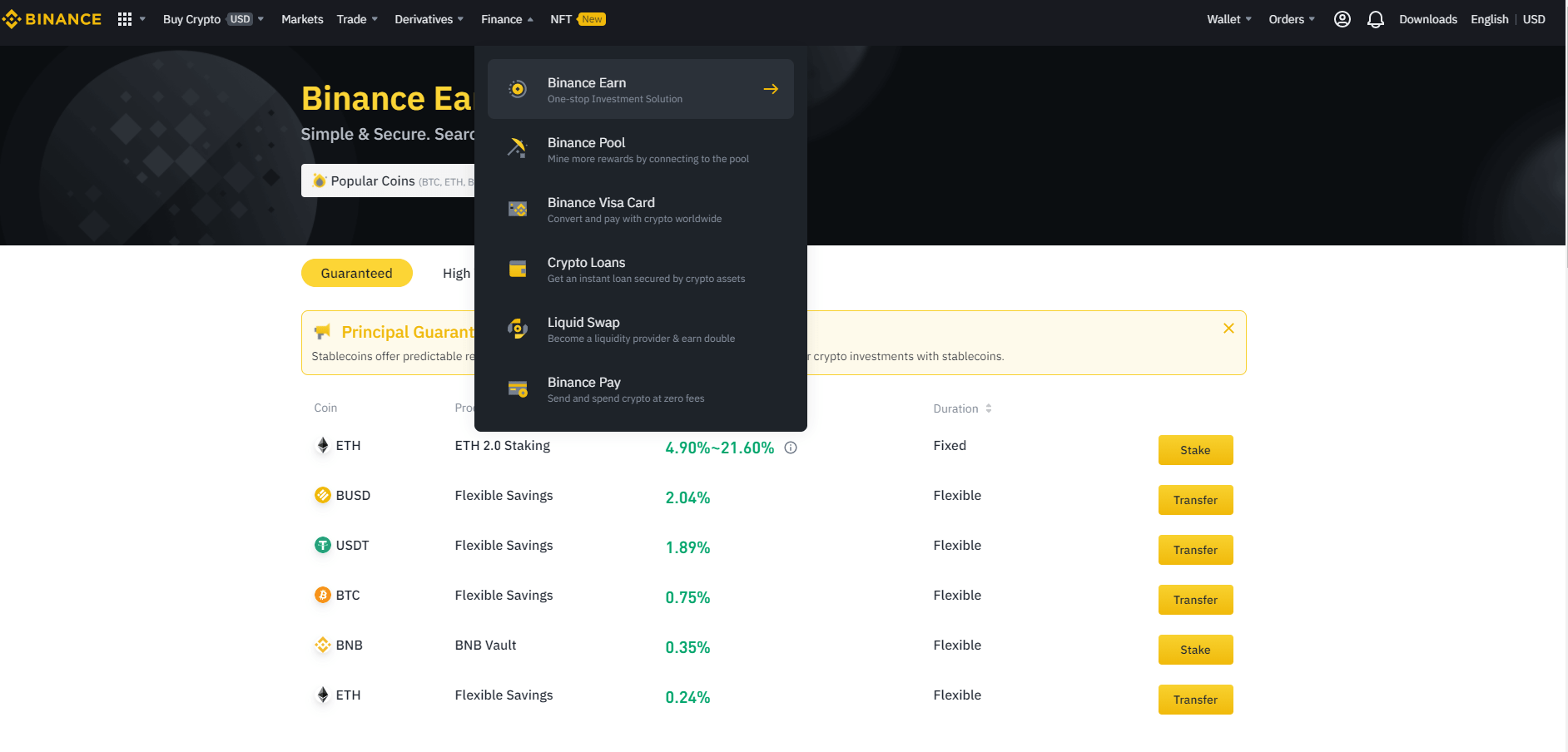 I love this section of Binance. I mean if you have seen my other posts you would know i love staking and savings accounts. Tho this section have a lot more to it then just that.
Staking and Saving accounts
First section is of cause the staking and savings accounts. This is where you can see what you get per year from the different coins. For Flexible savings they support 106 coins/tokens and can be taken out when ever you want. tho the locked savings will be locked for a period and also why you get a bit more per year from that the longer you lock it for. This on the other hand only 7 different coins and tokens.
Binance Pool
Binance pool is basicly the same as a normal mining pool. Tho here your earnings go into your binance account instead. Here you can get to mine Sha256 (BTC, BCH, BSV) or Ethash(ETH). Here i will recommend you to find guides online on how to setup and what software to use.
Binance Visa card
Third section is the Binance Visa programme. It gives you the option to buy in stores with out having to do a lot of waiting for money to hit your bank account. So before you have to pay you can just exchange your crypto to fund your visa card wallet and then pay with up to 8% cashback.
Crypto loans
Now we are at crypto loans. Here you can lend crypto from coins to stable coins. All you need to give is a collateral in the crypto you want and then pick between 7 days terms up to 180 days term. Compared to a lot of lending places they have low collateral and daily loan interest rates. That said 100 BUSD would only cost you 108 BUSD for 180 days and much better then even your bank.
Liquidy Swaps
This you know from DeFi. Only difference is you just providing liquidy to Binances swap and get paid a good procentage per year from it. There is a lot of coins to pick from and some will give up to 50+% per year. There is a lot of volume on the swap all from 15k USD to 15 million USD per day on the different coins and tokens.
Binance Pay
This section isn't as much for the normal user as much as its for a business. This is ment to give people the option to pay for services and goods using your Binance account and payment IDs. Tho you can also do it between person to person if your out for a drink with a friend and the friend lay out for the beer. There is already services like Travala.com and more that is using Binance Pay to receive payments from their costumers.
NFT Marketplace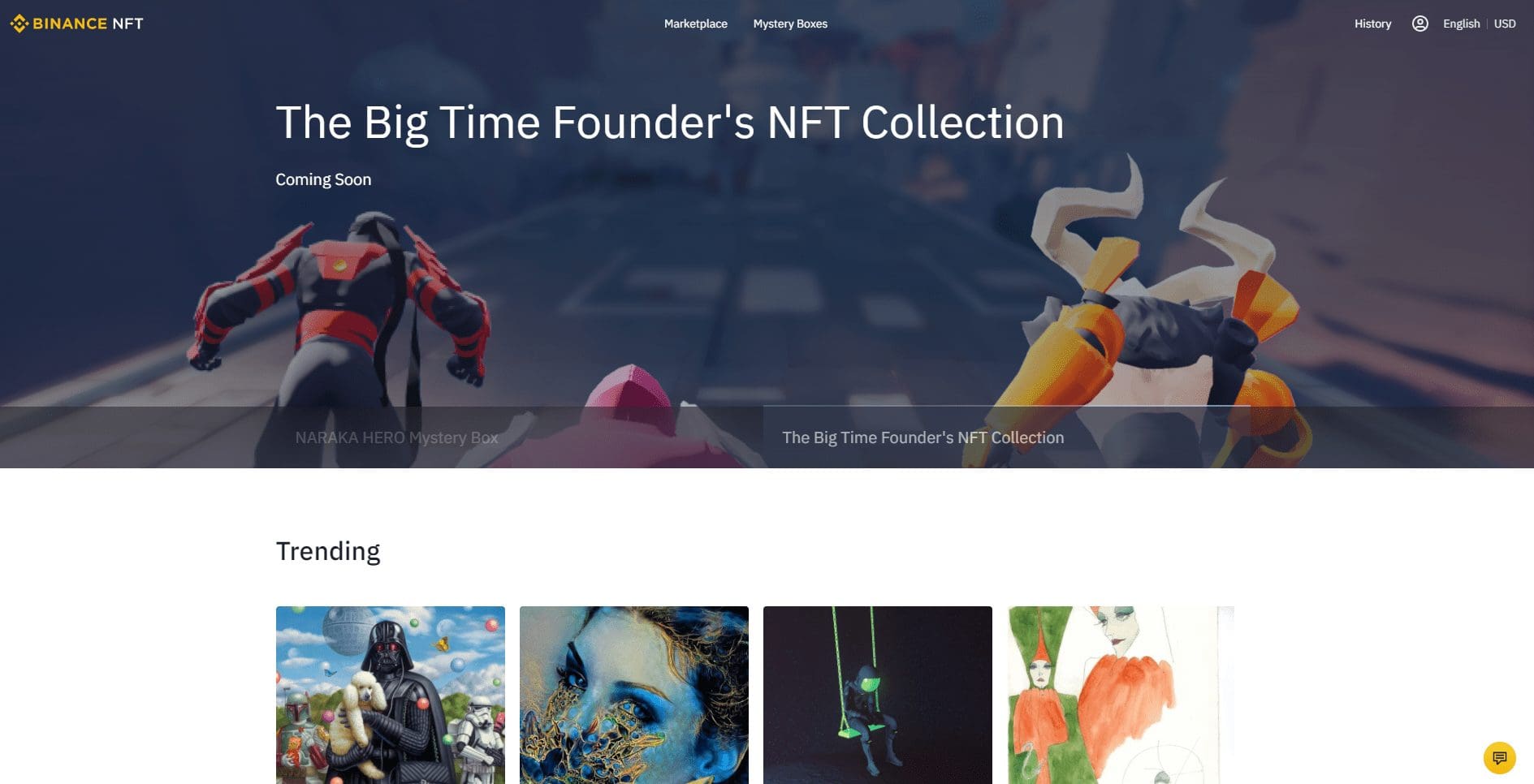 I'm going to be honest. NFTs are not my strongest side, but recently Binance did add an NFT marketplace. My guess would be its running on BSC which is binances smart chain since i can only see BUSD and BNB being used on the NFT's on the front page.
---
Hope that this post gave you a better understanding of section of Binance. I have added as much information i could without making the article too long. I can however make a article around a section if you want to. If you would like to see that please comment below. If you reading this on my website please login to comment first.