Today we will have a look at casino gaming meeting NFT's in a sort of way. You can play the slots both for free or buying more chips to play on Blockchain Gaming. With my referral link you will get your first 1000 free chips to play for on the slots you already have unlocked. All you have to do is click any of the Blockchain gaming names in this article.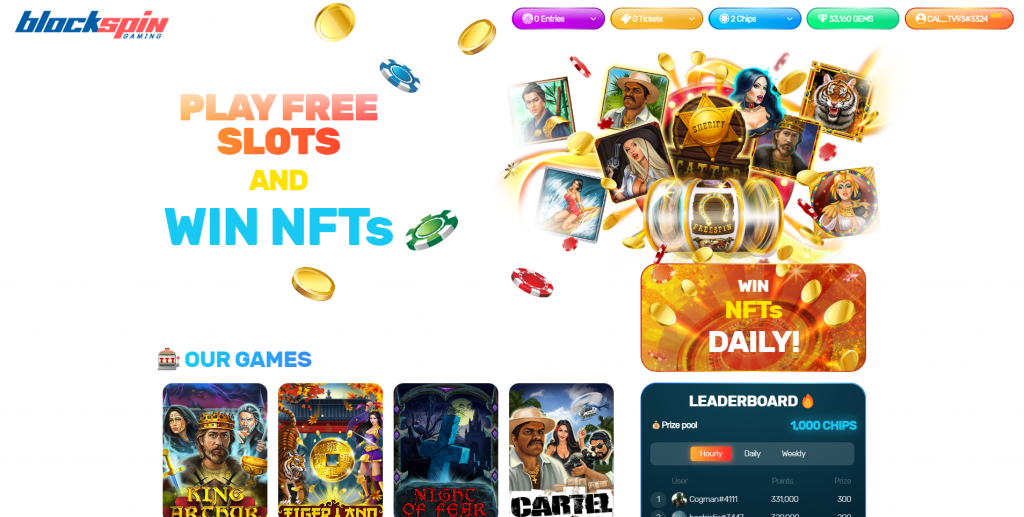 How it works?
Well its pretty simple on how this works. You play slots and earn gems that you can use on unlocking more slots and/or buying raffle tickets. You can then win NFT's on currently supported blockchains of WAX and SOL.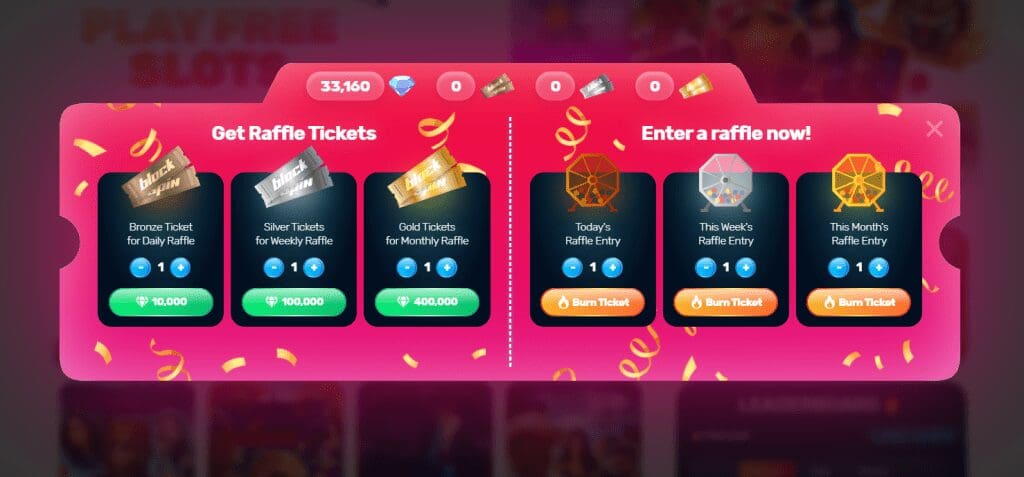 There is a Daily, weekly and monthly raffle that you can enter. All of which cost different amount of gems to enter. You first buy a ticket and then burn it to enter the current raffle that is happening. You can then win NFT's from WAX or SOL blockchain.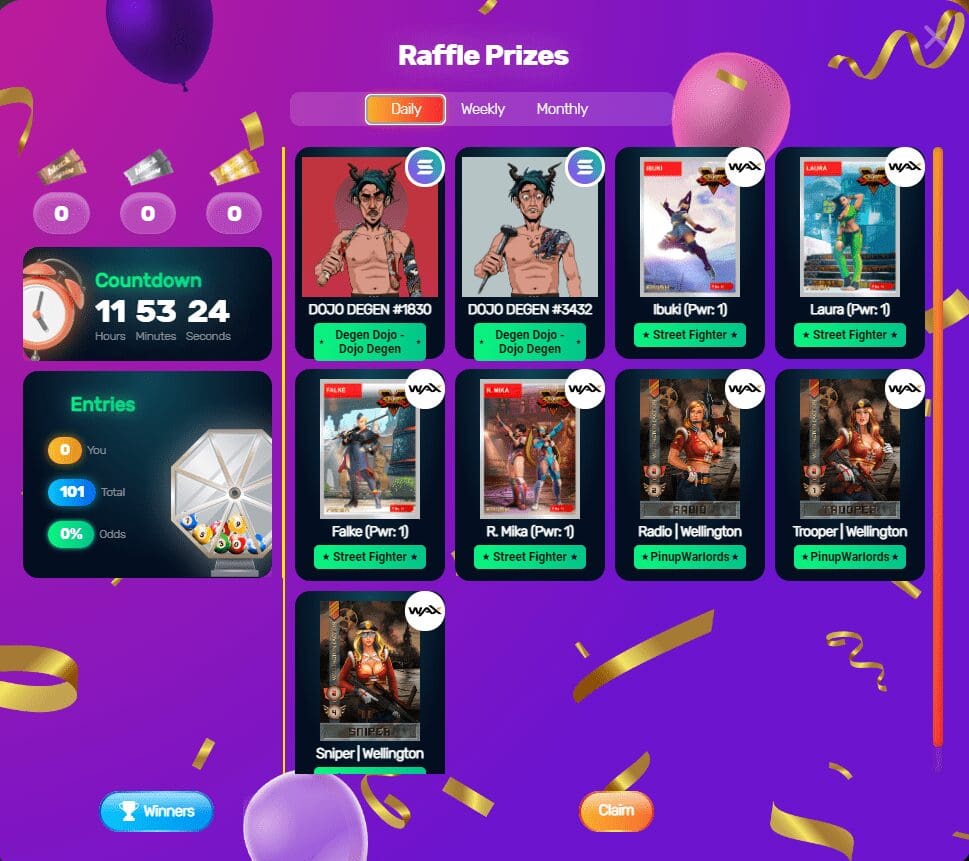 You can under entries check the daily, weekly and monthly NFT's that you can win by entering these raffles. There is plenty of cool NFT's that you can win with Blockchain Gaming.
Getting Free Or Paid Chips

READ MORE: Slice – Earn Bitcoin Searching Google And Watching Youtube
You get an amount of chips daily for free on Blockchain gaming which only get higher the more you play and the higher level you reach. This is about 1000 plus chips everyday you get to use to play more slots and earn a lot more gems while you play.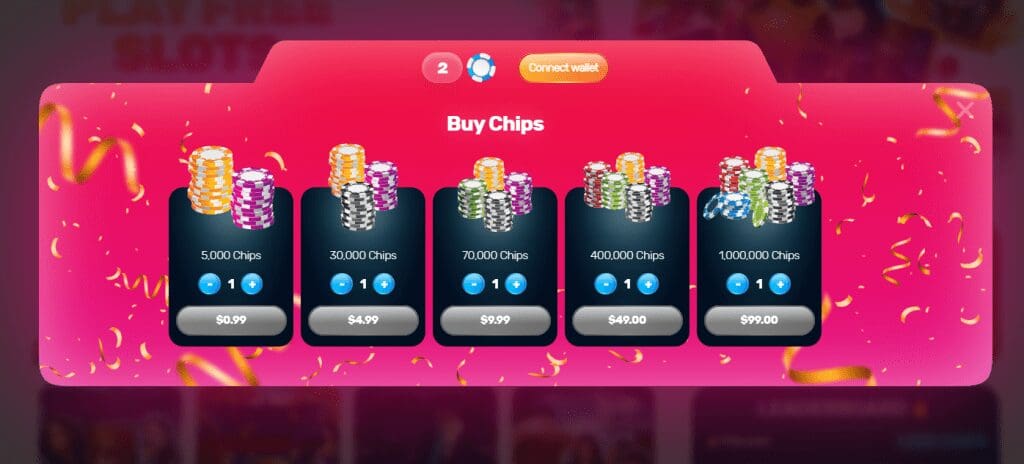 If you can't wait to play and earn gems for the daily free chips you can always buy them on Blockchain Gaming. The chips do not cost a whole lot and you can buy with two blockchains with 4 different wallets. For WAX you can use WAX cloud or Anchor wallet and for SOL you can use Phantom or Solflare to buy. Blockchain Gaming will support Polygon network and BSC network later on.
How To Play?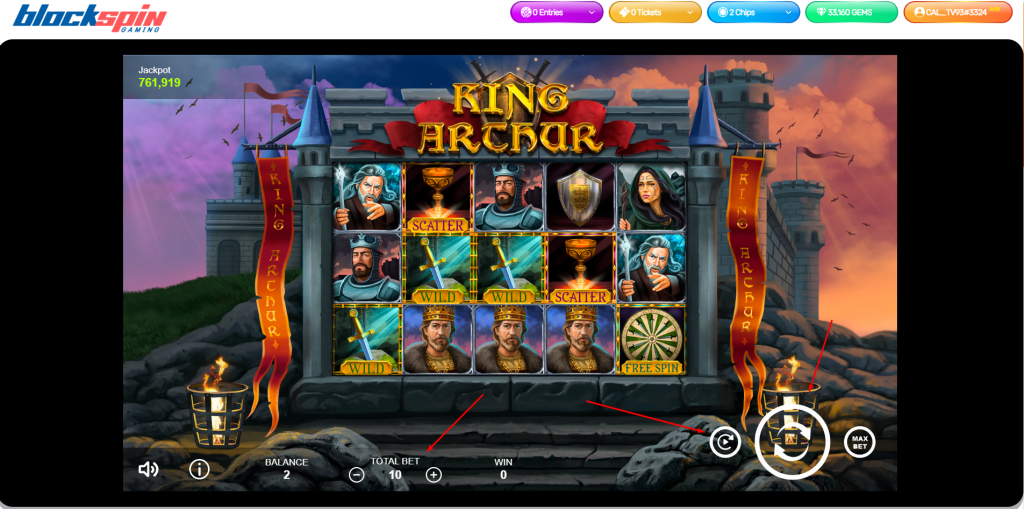 READ MORE: What Is Coinbase And How To Use It
It is actually very simple to get started. You pick one of the games you have unlocked on the front page. You get to the game and then pick your total amount of chips per roll, if you want to auto roll up to 100 spins or you want to manually spin the slot. Then depending on what symbol you hit at least 3 of the same you win an amount of coins back if you hit.
There is also a Jackpot which I'm not sure about how you actually win, tho i wont be surprised if its regardless is very hard to hit.
Blockchain Gaming do have about 13 slots they have made them self when I'm writing thigs article and can have changed if you are reading this in the future.
WARNING
Blockchain Gaming is gambling end of the day and you are not guarantied to win, so please gamble responsible and do not gamble more then you can afford to lose if you choose to buy chips. Please stay away from these kind of things if you know you cannot handle it or seek help with your local gambling addiction department.
If this article helped you understand the website please help me spread the article since every reader help my content grow and make sure i can keep doing what I'm doing.