Dutchycorp final auto faucet. One of the best auto faucets on the market. Most people who have been in the faucet world know that most auto faucets only pay directly to a wallet like Faucetpay. However Dutchycorp have through the years build it self to become its own wallet solution. That means what ever you claim of the 70+ coins/tokens or swap using the on site swap goes into your site wallet.
It is very easy however to withdraw your funds from Dutcycorp to what ever wallet you have set in your profile on the website. They do support multiple networks for some coins. Like for Shiba Inu you can withdraw on BSC and MATIC network depending on what you want.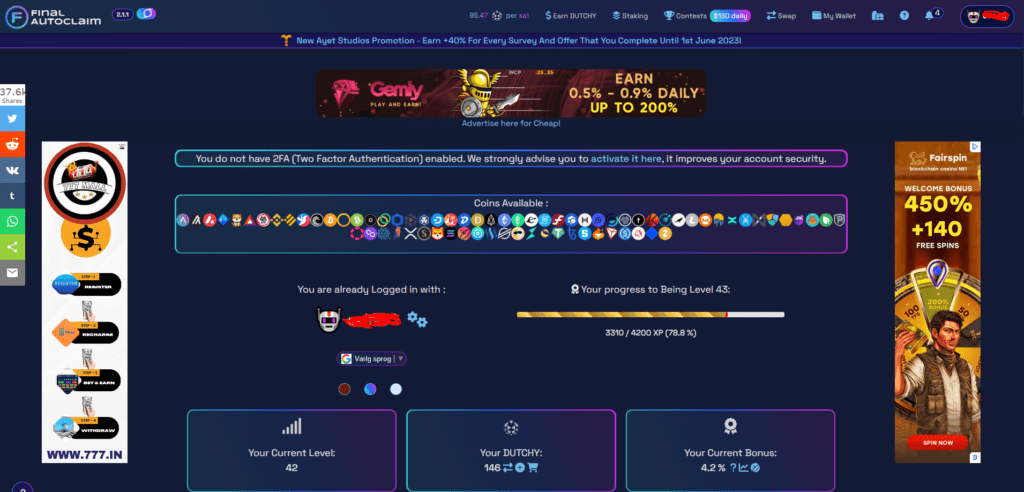 How Does It Work?
What you need to do is to earn Dutchy which is an on site currency. Dutchy you can use to start the auto faucet or directly swap to any of the supported currencies on the site. Its very simple to get started and you can find all the ways you can earn dutchy from opening the menu say Earn DUTCHY.
You will quickly notice that Dutchycorp have so many different ways to earn dutchy tokens. You can even multi task and have two tabs open, one running the Auto Faucet and one for earning more dutchy.
ALSO READ: Kraken Exchange And How To Use It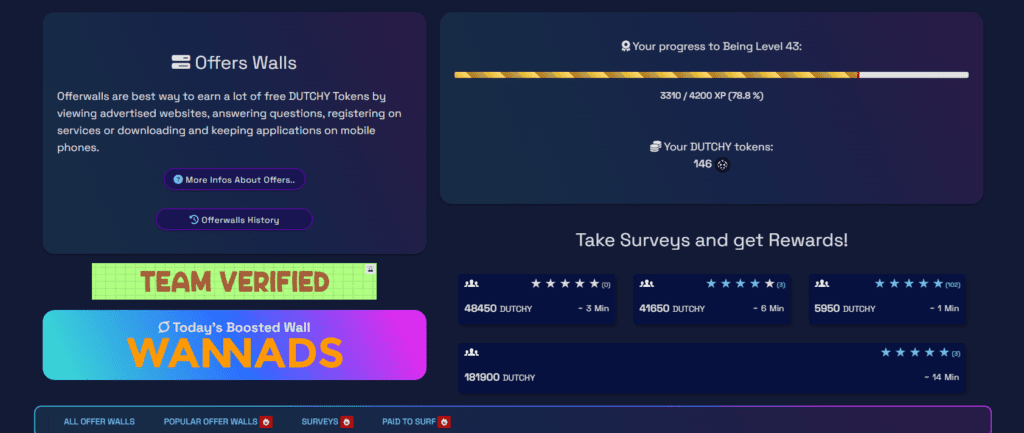 Most Common Ways To Earn
Now there is so many ways to earn on Dutchycorp, however the best options are offerwalls and PTC ads. When it comes to offerwalls you will have a wide range of offerwalls to choose from. Dutchycorp do offer offerwalls from a lot of the bigger providers out there. This gives you a good chance of finding more ways to get Dutchy's.
If you want you can also deal with micro tasks. This allow you to earn some SPACE tokens in exchange of doing small tasks like signing up for a website.
Then there is the PTC ads, however here you do need to watch out if you sign up for websites. It is ads posted by other site users and sometimes you will find ads for scams like cloud mining sites with insane earning rates.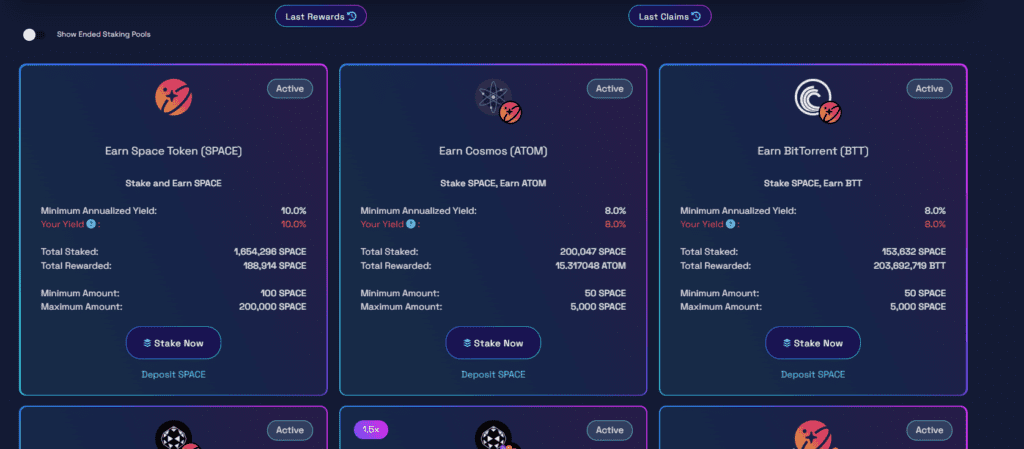 Other Ways To Earn
There is so many other ways to earn. You can also donate CPU power to mine and earn dutchy or even play games. Could also as the image above show start staking. You can stake Space by depositing on site or stake Space LP on BSC, Poly and Fantom. Try the different staking options and you should have a read and do what fits you the best.
So many options to get free crypto. You just have to earn the dutchy and then let the auto faucet do the rest for you.
ALSO READ: Zcash How To Maximize Your Pipeflare Earnings
Being Active Helps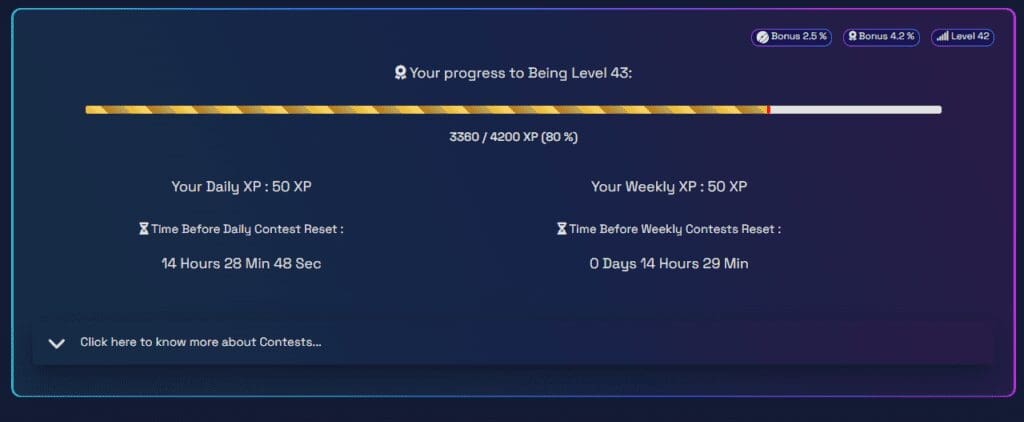 Dutchycorp do reward you in many possible ways. Level bonus that grow the higher level you have. Space token holder bonus that give you higher claim bonus the more SPACE you hold. Daily and weekly contests that reward the people earning the most XP doing a day or week. You can also enter shortlink, games and referral contests every week.
All these contests either pay SPACE tokens or dutchy you can forward your auto faucet experience on the website. These rewards can sometimes be up to $500 worth of rewards.
Hope you enjoyed this article. Please spread with others if you liked it!