With any bigger projects comes a lot of scammers in many forms. I will in this post use some of the things i found from taking part in a project called Torum. Which i also wrote a post about here. I will include telegram and website things. Also how you can make sure if its a scam or not.
ALSO READ: What Is Coinbase And How To Use It
Methods Of Scamming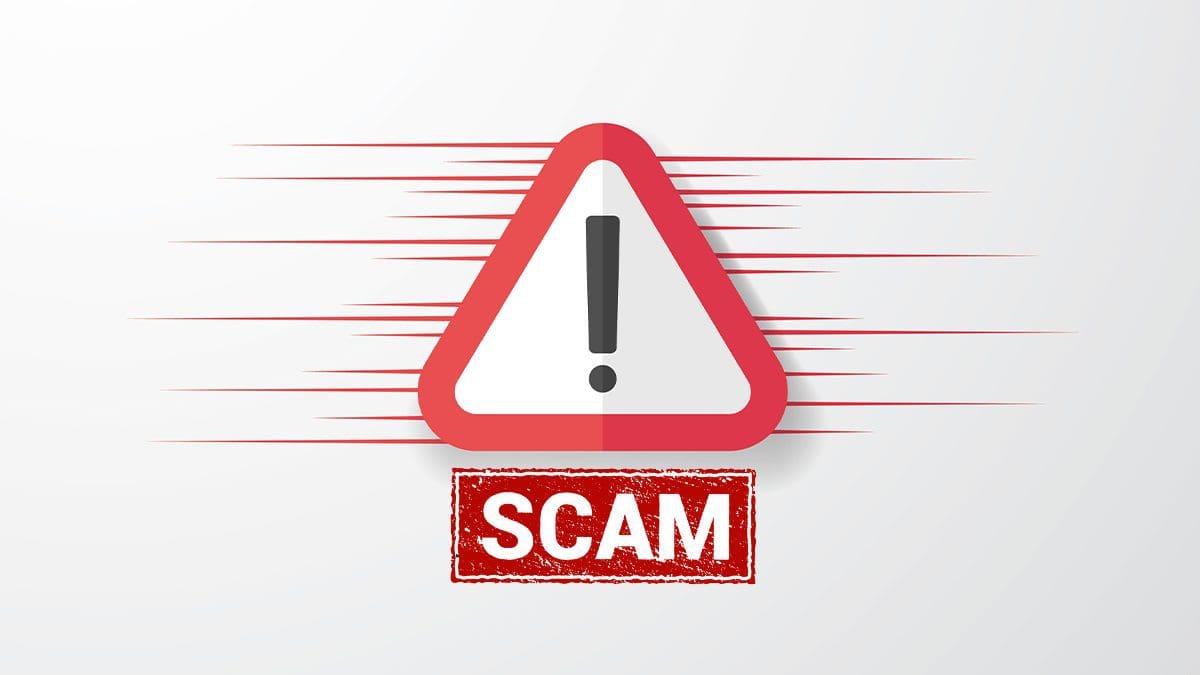 When it comes to scammers promoting fake token sales they are using https://telegram.org/ for this. I will explain the different methods in this post so you have a full understanding. Scammers will do anything for money so they come up with all sorts of tricks.
Faking An Admin/support
Scammers will make fake accounts acting like admins of the project from the projects Telegram. They have second accounts sitting in the telegram groups sending people asking questions to the fake admins. This is how they avoid being seen in these telegram groups.
They also come in fake support accounts like "Torum Support" but they are not real and support are only done in groups.
However most projects if not all will always tell you their admins will never write you a DM first. You can also always check their account info. They will try fake it by adding the real username to their bio. However Telegram will list the username under username and not bio.
These fake accounts will more then likely ask you for funds or your private keys.
Fake Groups
Yes fake telegram groups of the real once are a big thing. Often they make these groups, add real announcements made and then their own last. These groups will always be locked. Their own announcement will always link to a fake token sale website.
These token sale websites will have you send money at first and then "confirm" your transaction by giving phrases, private keys and more to steal your wallet. Dont give them that.
Why i say dont give them that? well there is people out there actually falling for these things. Private keys and Phrases are only for your own eyes and no one elses.
The Best To Do
The best you can do as a user is to report and block these accounts and groups. This will help Telegram to take down theses accounts and make scammers life harder.
You can always find real website/telegram channels through coin market caps sites where the coin/token might be listed. Always do your own research.
ALSO READ: How To See If A Site Is Scam
A Look Into A Token Scam Site
The Site i will be using here is a fake Torum token sale. It had 1 address for all transactions, timer reset and the progress bar was stuck at 4.550.000 XTM sold. This is a site made to steal your wallets if they get the chance.
When you have "paid" them they ask you to confirm you payment.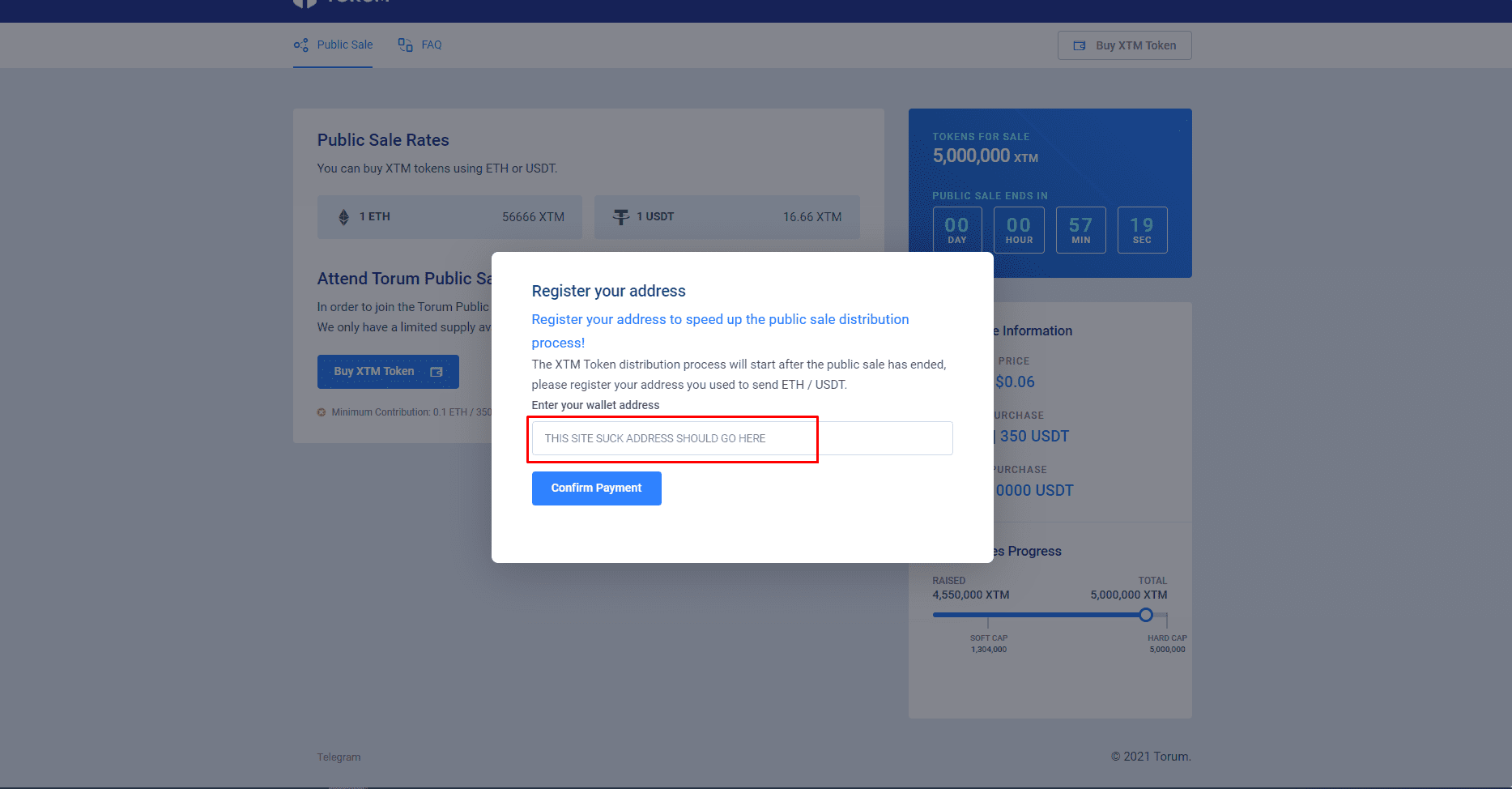 This box will be there when you click on to confirm your payment. Honestly you could write anything not an address and it would still take it. So what you see in the box i wrote and it took it.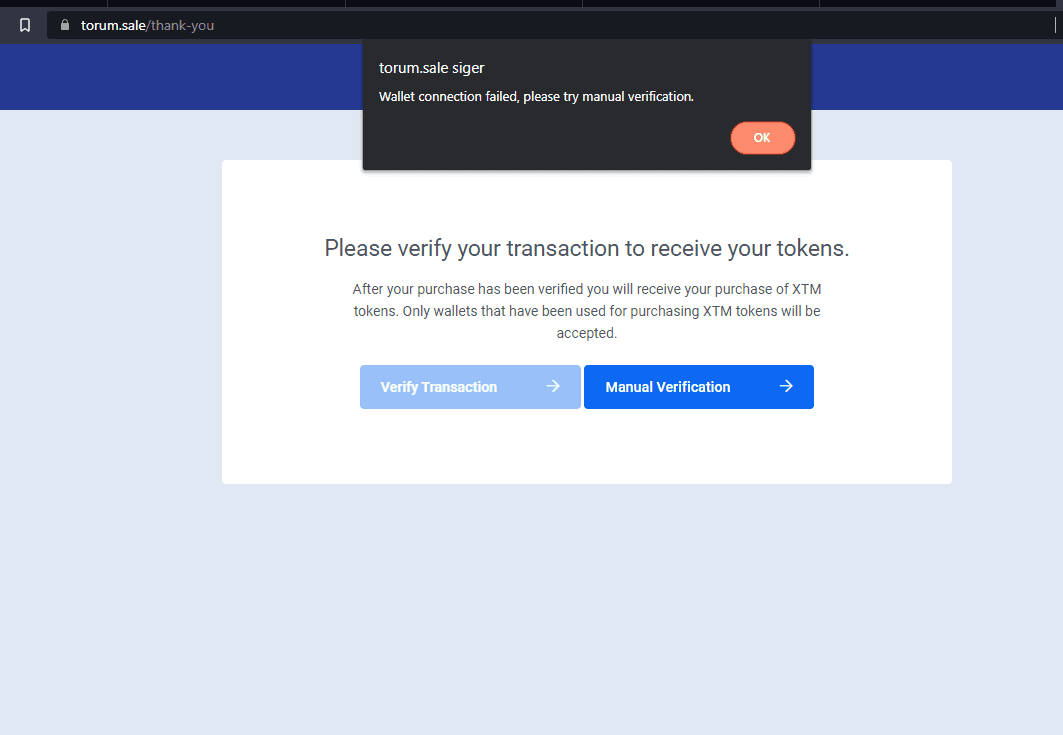 When you go to the next page this will pop up. Its a fake error to make you go on to next step where the bigger scam comes in. Also why you can only "manually" verify.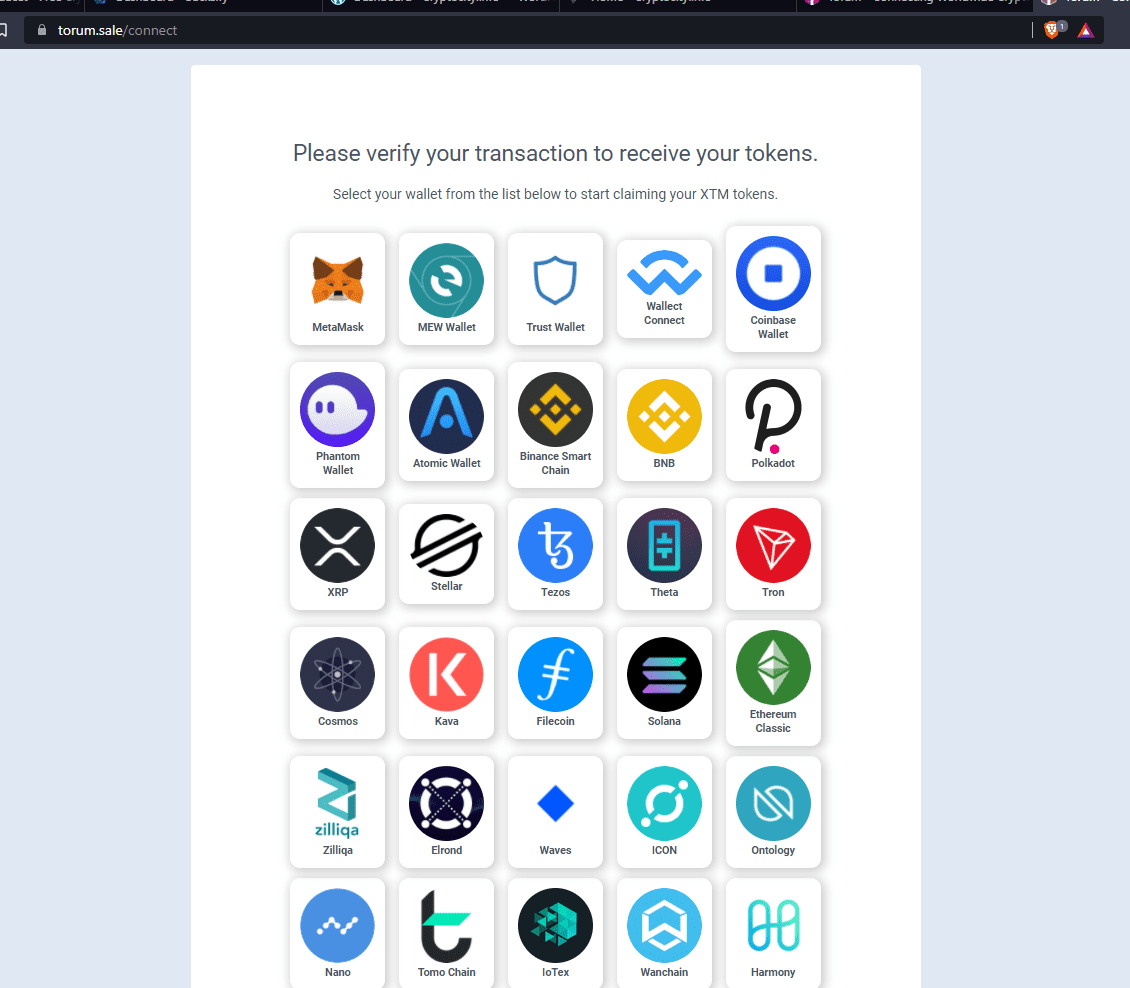 When you click on the manual verification you will be met with this page. It will list a ton of coins and wallets but all go to the same page after.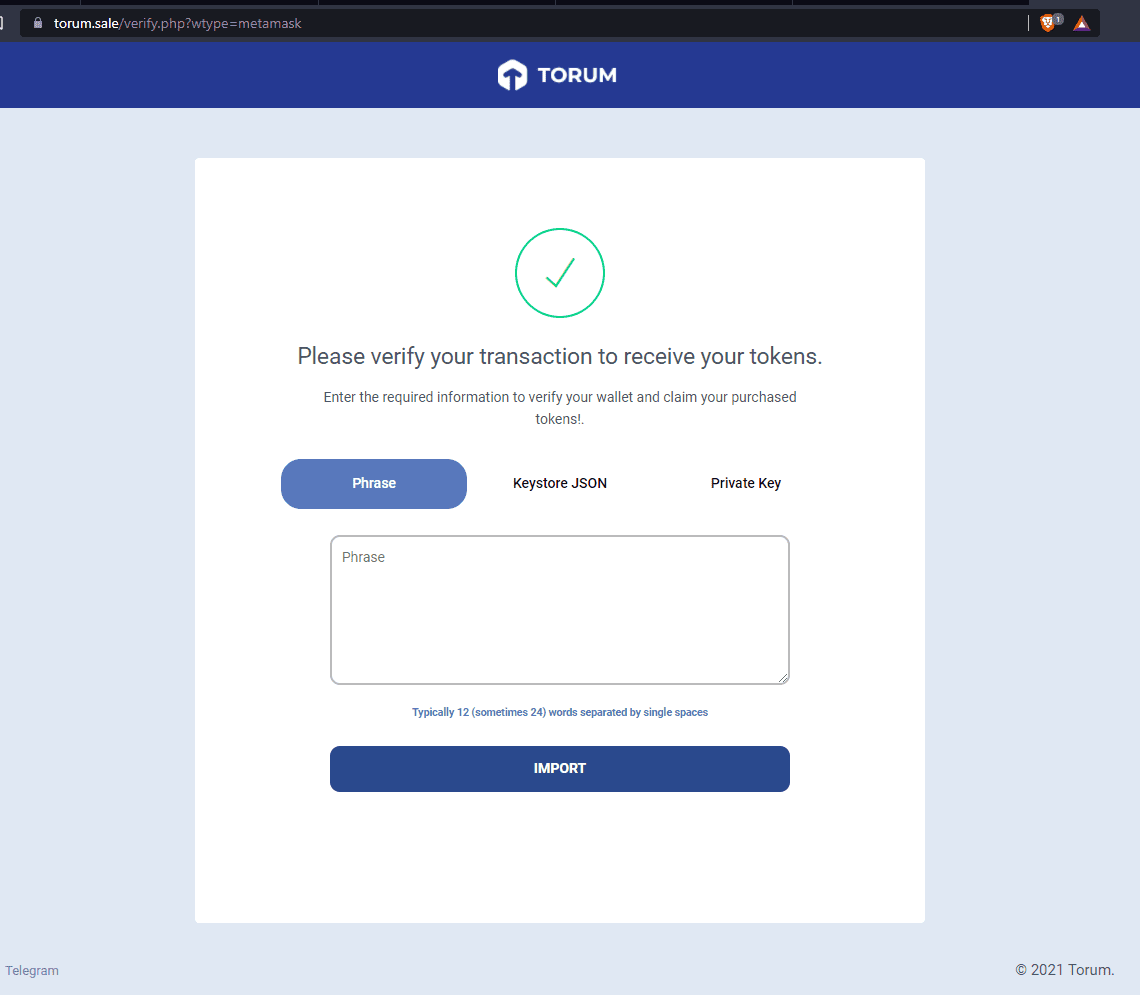 Very last page is this one where they will steal your wallet phrase, Keystore or private key so they can get into your wallet and steal anything there is in it. I can't say it enough! Dont fall for thesse scams. Dont give anyone your private wallet informations.
---
I hope that this post gave you some insight in how scammers are working. Always confirm these sites and groups with the real team behind the project and dont just send your money to any site you see.
If you liked this post please share it with your friends and on your social networks. This will not only help my content but also get the message out there.